Provectus
AI-first consultancy and solutions provider.
Tapping into the Strength of Foundation Models with Provectus & AWS
At Provectus, we have a proven track record of successfully implementing AI/ML-enabled solutions for our customers, addressing both specific use cases and broader, enterprise-wide AI transformation initiatives.
Until recently, the AI adoption journey for many technology consulting firms appeared to follow a well-structured methodology. However, the emergence of cutting-edge AI practices, such as Generative AI, necessitates the introduction of new enabling technologies for these firms to advance innovation beyond mere hype and expedite adoption.
Generative AI unlocks numerous new use cases or allows for the reimagining of existing ones, such as knowledge search, content generation, personalized customer experiences, and managing manual or routine document-related tasks. Simultaneously, Generative AI lowers the entry barrier for more traditional use cases, like sentiment analysis or structured information extraction.
So, what is required to harness this potential? A critical distinction is the need for a Foundational Model (FM), something most organizations have not yet encountered. What makes these models so unique in terms of adoption?
The potential and strength of Foundation Models lie in two distinct aspects:
Scale. The first aspect is their size scale, which accounts for the fact that training these models from scratch costs millions of dollars. Many enterprises may not wish to replicate this process, and in numerous cases, there is no need to do so – as explained in the following point.
Versatility. The second aspect is their versatility – a single Foundation Model can be adapted to various use cases within its domain.
These distinctions of Foundation Models give rise to several challenges:
Design choices – Which model should be used as a foundation? There are open-source and proprietary options, varying in size and focus, each with its own set of limitations and restrictions.
Access to proprietary models and their associated usage billing.
Customization – While zero-shot, few-shot, and other prompt engineering techniques show promising results, they often do not meet the production-ready quality threshold. This requires reverting to a traditional approach (fine-tuning), which has always been challenging, even without considering the scale of Foundation Models.
Deployment – How can one manage the infrastructure necessary to handle workloads at the scale of Foundation Models?
As an AWS Premier Consulting Partner with expertise in AI & Machine Learning, Provectus is thrilled that AWS has promptly addressed the challenges presented by Foundation Models. By providing both business and technology builders with the tools necessary to harness the power of Generative AI, AWS ensures a more accessible and streamlined experience.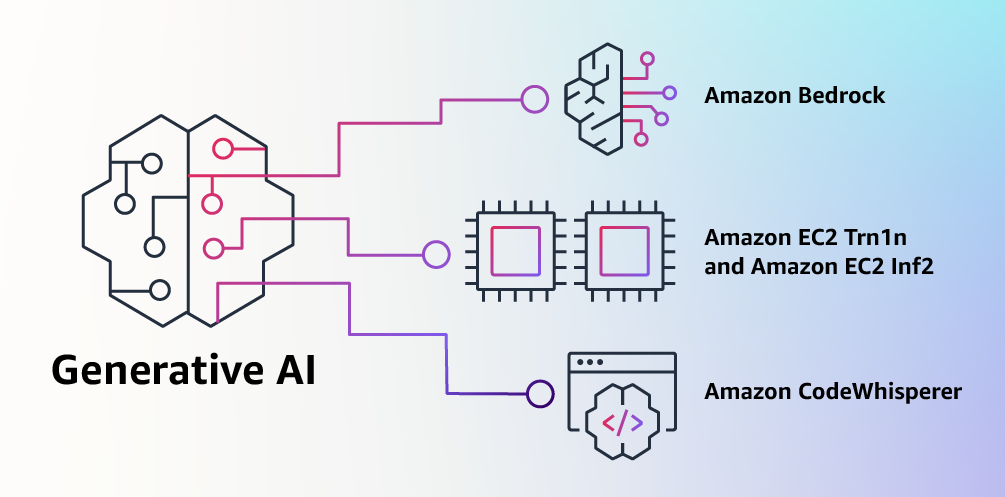 Many of these challenges have been addressed by the recently released Amazon Bedrock, currently in preview. This fully managed service enables users to select from a range of open-source and proprietary models, customize them, and deploy to create a private API endpoint. As a result, your data remains within the same AWS environment, without being sent to third-party services. Presently, the service supports models from AI21, Anthropic, and Stability AI, as well as a series of new models developed by AWS itself, called Amazon Titan.
Furthermore, AWS announced the general availability of cloud compute instances powered by AWS Inferentia2 and AWS Trainium accelerators. These AWS-built chips are optimized for high-performance, cost-efficient, and large-scale training and inference of intricate deep learning models, particularly Foundation Models.
With Amazon Bedrock, Amazon Titan, and other aforementioned AWS services, we anticipate a significant simplification of developing and operationalizing AI/ML applications.
The path is not entirely charted and paved, however. There is no autopilot for the majority of use cases, and potential issues can arise in several areas, including model selection, integration with data sources and model consumers, application lifecycle management, governance, and maintenance.
Generative AI is the first technology within the AI family that augments the capabilities of individual contributors, as opposed to the numerous AI/ML applications that primarily facilitate decision-making but do not directly perform tasks. It is advantageous for businesses to embrace the capabilities of Generative AI sooner rather than later, to empower their workforce and gain a competitive edge.
Provectus strives to remain at the forefront of the Generative AI revolution. Our team can help you harness the potential of the latest advancements in AI/ML, customize them to suit your business requirements, and guide you through this intricate yet rewarding journey.
Contact our team today to embark on your transformative Generative AI journey!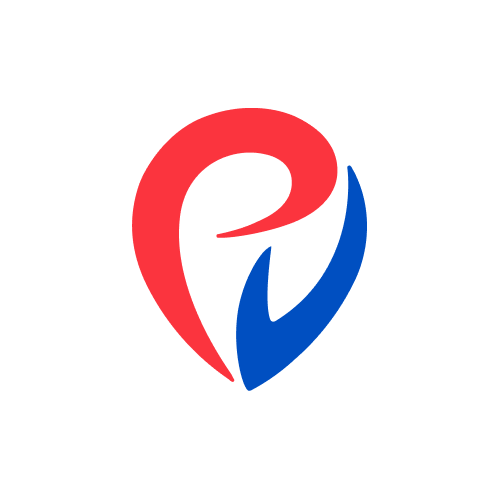 Provectus
AI-first consultancy and solutions provider.
CONTACT US
Start your Generative AI journey!
See the Provectus privacy policy for details on how we collect, use, and share information about you.
See the Provectus privacy policy for details on how we collect, use, and share information about you.