Data Quality Assurance
Maintain control over your data quality to ensure the accuracy and validity of analytics, insights, and decision-making delivered by your ML models and AI solutions
Quality data means
accurate ML models,
robust AI solutions
Data is a critical asset for any enterprise looking to take advantage of complex analytics, AI, and machine learning. To tap into the insights stored in data, companies need to ensure that their data is clean, valid, and accurate, which poses a major challenge from a business and technology perspective. Provectus' Data QA team can help your organization get a clearer understanding of data needed for your AI solutions and ML models, and ensure that your data is ready to power your AI initiatives across your organization.
What Is Data QA?
Data quality assurance is the process of data profiling, to discover inconsistencies and other anomalies within data, as well as data cleansing activities to improve the data quality.
Accurate
Valid
Complete
Timely
Relevant
Consistent
Benefits of Data QA
The most advanced algorithms compete for improved accuracy within a fraction of a percent, while data cleansing contributes 20x more to the quality of the final AI/ML solution.
Business
Better informed decision-making due to more accurate ML models
Easier implementation of data across different departments for business insights
Better data quality means faster discovery of business opportunities and a tighter grasp on the market
High-quality data can lead to increased profitability due to more efficient allocation of company resources
Technology
The earlier the errors in data are detected, the better the accuracy for ML models
Even small unmanaged errors made in the early stages of workflow can lead to significant degradation of a model's performance in production
Metrics computed during model testing measure not only the models and algorithms in isolation, but the entire system, including data and its processing
Stages of QA for Data
How It Works
By implementing an auditable, AI-ready Data QA system, Provectus enables organizations to ensure robust data governance, strict data management, accurate data collection, and careful design of data control tools.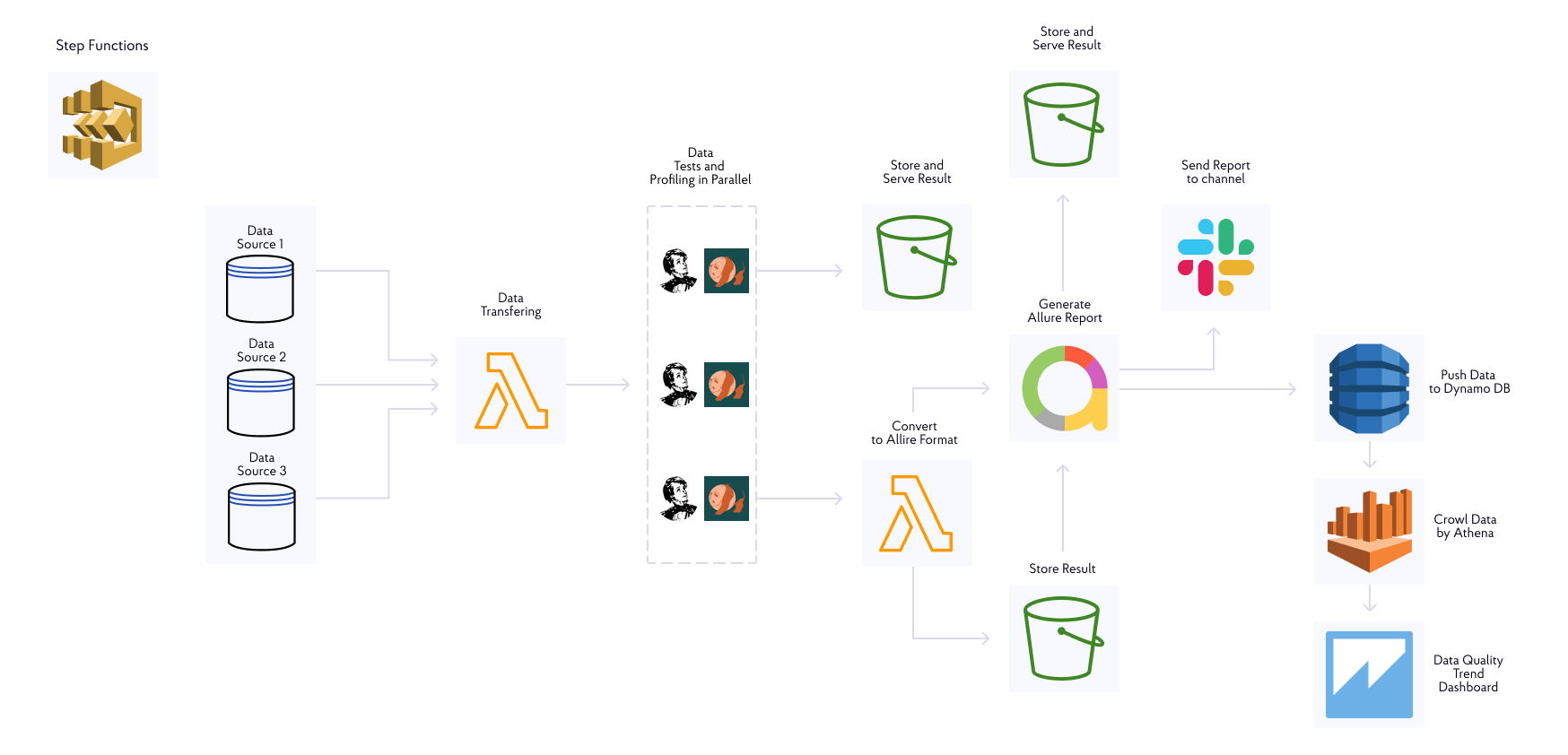 CONTACT US TODAY
Ensure the quality of your data and enjoy accurate insights driven by analytics, AI & ML!
See the Provectus privacy policy for details on how we collect, use, and share information about you.
See the Provectus privacy policy for details on how we collect, use, and share information about you.