Provectus
AI-first consultancy and solutions provider.
Managed AI Services FAQ: Adopt and Implement AI & ML Faster and at Scale
What You Need to Know About the Fastest, Most Efficient Way of Adopting and Implementing AI in Your Business
Artificial intelligence (AI) and machine learning (ML) can be extremely difficult to adopt, implement, and handle in the real world. Any AI/ML project starts with huge amounts of data that needs to be clean, valid, and accurate. It needs to live on top of a comprehensive and robust, end-to-end cloud infrastructure that supports data governance, AI/ML productionalization, model retraining and monitoring, and 24/7 support in production. Combining these components into a high-performing, accurate, and cost-efficient system requires deep knowledge and technical expertise, which most companies simply do not have. That is why many businesses today are looking to experienced AI service providers for help.
If you are also considering handing over your AI/ML work to a third-party AI MSP, this article is for you. It answers all your questions about Managed Services in AI, and explains why Managed AI is the way to go.
What are Managed Services?
Managed Services is an end-to-end white-glove service approach that provides information technology (IT) services to customers through a managed service provider (MSP). It involves outsourcing (full or partial) and maintenance of processes, and functions as networks, applications, infrastructure, and security, to improve operations and reduce budgetary expenditures. Managed Services are delivered via continuous regular management, maintenance, and support, on-premises or in the cloud.
What are Managed Services in AI?
Managed Services in AI (Managed AI) is an end-to-end service for managing AI workloads. It is a new approach to handling complicated, resource-intensive tasks related to artificial intelligence, machine learning, and data, delivered by a third-party managed service provider. Managed AI can be a valuable tool for companies looking to develop, deploy, and maintain AI/ML solutions and models, helping them to implement MLOps faster, and on a larger scale.
Why do businesses need Managed Services in AI?
Amid global disruptions and crises, companies today are pressed to become more competitive by improving productivity, innovation, quality, and service. The adoption of AI can be a decisive factor in achieving all these goals. However, AI transformations can be more challenging than they seem, because:
Large volumes of high-quality data can be hard to come by
Finding talent with the necessary skill sets can be difficult
Developing and implementing an AI strategy that can overcome functional silos, organization-wide, requires deep expertise
End-to-end deployment of AI/ML solutions is often constrained by the lack of a comprehensive infrastructure for data and ML
Lack of ownership and commitment to AI on the part of leaders prevents the transformation of current business processes down the line
Superior insights provided by AI in one business unit or function can be left unused by C-level and middle managers, eroding their trust in AI
The challenges of AI adoption are many, and even the most prominent companies need help to resolve obstacles if they want to succeed. Managed AI service providers already have highly-specialized skills and efficient workflows for every stage of the AI adoption journey. Their expertise makes them perfect partners for delivering on the promises of AI – improved productivity, operations efficiencies, cost savings, automation – faster and at scale.
If your organization is looking to be more competitive with AI, or if you are in the AI field, Managed AI is the way forward. Whether you want to implement AI solutions case by case, reinforce specific functions and operations with ML models (CV, NLP, etc.), or implement AI organization-wide. Managed Services in AI can cover your entire AI value chain.
What is the cost of Managed AI Services?
Managed AI Services pricing depends on the size of the solution (e.g. amounts of data, number of models, BU coverage, etc.), as well as its complexity, and the required SLA. For example, a solution with one model for occasional batch inference will be much less expensive than a real-time solution that uses several composite models, with terabytes of requests per day, and 99.9% uptime. As a rule of thumb, you can estimate the price by summing up the cost of hiring all necessary professionals, then cutting it in half.
What happens when my business needs MSP support?
If there is an outage, the Managed Services team is usually aware of the event long before you are, and they start the remediation process immediately. After the event, you will receive a post-mortem report.
If you need to change something or answer a question, simply use one of the established means of communication, such as your corporate messenger or ticketing system, and the Managed Services team will assist you.
Likewise, if anything goes wrong with your AI solution or ML model(s), the Managed AI Services team will start fixing the problem immediately. All pipelines are closely monitored, and all issues are reported — and often resolved — automatically.
What are the benefits of using Managed AI Services?
Managed Services in AI can augment your organization in many ways. Here are the major benefits of implementing AI/ML with a third-party AI service provider:
Cost-efficiency. Implementing any AI/ML initiative in-house from scratch is challenging and expensive. Your organization must build a robust foundation for every stage of AI adoption, from data collection and processing to model deployment, monitoring, and fine-tuning. Building pipelines for these measures takes immense resources because you will need to reinvent the wheel — it is more cost-effective to rely on an experienced MSP from step one.
Faster AI project delivery. Providers of Managed AI services have a wide selection of tools at hand to quick-start your AI projects. They take advantage of their own techniques, industry best practices, and custom-made and open-source services, to enable your AI/ML solution to deliver value to your business units and customers as soon as possible.
Filled talent gaps. Data Scientists, Data and ML Engineers, and DevOps and MLOps professionals are all highly coveted in the market. Hiring an in-house AI team can cost your business millions of dollars. Alternatively, you can fill the gap by hiring an MSP made up of professionals with specialized technical skills. On top of that, Managed AI service providers understand AI culture, and they do not have to train their employees to cope and adjust.
Improved AI solution value. MSPs design, build and deliver AI/ML solutions at scale. They know all potential pitfalls and can act proactively to prevent errors from happening. This means they can get your AI initiatives up and running faster, and when you need to scale organization-wide, do the scaling flawlessly without downtime. A higher quality solution translates into more value for your business and your customers.
Reduced risks. AI solutions can be tricky because they are based on data and models, which can fall victim to bias, data or model drift, and issues with interpreting AI/ML results. An experienced MSP designs and builds a comprehensive foundation for your AI/ML solutions, to ensure that data is handled correctly, models are monitored and fine-tuned, and that the insights derived for your business and your customers are timely and accurate.
Who works on Managed AI Services?
A Managed AI Services team includes professionals from all areas necessary for the development and deployment of a successful AI solution. They include DevOps professionals, data scientists, data engineers, machine learning engineers, and multi-skills engineers as the first line of support.
Note: Learn more about AI/ML teams — People Management for AI: Building High-Velocity AI Teams.
How can Managed Services be so inexpensive when it delivers such a high-performing service?
The Managed Services department uses a shared pool of resources to cover the needs of multiple customers. This ensures knowledge sharing, continuity, and maximum cost-efficiency, which would be impossible for "encapsulated" in-house teams.
How can Managed AI Services help my business handle risks?
Managed AI Services approaches risk management from multiple angles.
At Provectus, we ensure that our service is predictable and reliable from the perspectives of budget, people, knowledge, and technology. Specifically, we build a robust foundation for your AI/ML solutions, and work on processes and culture, to reduce risks at all levels.
Is my organization too small for Managed AI Services?
Our smallest customer has only one employee: the CEO and owner. Our service is results- and scope-oriented. We can support anything within our competencies, from one-model pet projects, all the way to enterprise-wide AI transformations for corporations.
What tools and platforms does the Provectus Managed AI team use?
Our toolset depends heavily on the needs of the particular customer, and in general, our team can be flexible. As a default, we prefer to use GCP/Azure/AWS cloud services in conjunction with Terraform, along with a heavy arsenal of best practices.
What functions (services) can be enabled with Managed AI?
Managed AI can enable AI function within your organization end-to-end, or fill in gaps in expertise, wherever they exist — use it to develop a powerful MLOps platform, productionalize your ML models, or just keep an eye on your production deployment.
What is the most common scenario for using Managed AI?
The most common setup is that you have some data, and you may even already have some ML POC in Jupyter notebooks, but you're stuck. What to do next? How do you realize an ROI with these notebooks?
That is where Managed AI comes into play. We operationalize your ML POC, get it to production, establish all necessary automation and observability, and make sure that the solution solves your business needs.
How do I choose the right provider of Managed AI Services?
Choosing the right provider may be tricky in some Managed Services areas. Consider such factors as:
Technical expertise in AI/ML, data, cloud, and DevOps/MLOps
Industry expertise (finance, healthcare, manufacturing, etc.)
Years of providing AI/ML services
Cloud provider (AWS, GCP, Azure, etc.)
Details of the offer (i.e. what is covered and how)
Results of the discovery session (i.e. what benefits are promised: accurate insights, customer value, cost optimization, etc.)
Provectus is one of the first Managed AI Service providers in the market. We have extensive experience in the AI/ML arena, and we have always been one step ahead of our competitors. So the choice is simple — if you need your AI/ML projects to work well and yield fast results, choose the best.
What expertise does Provectus offer in providing Managed AI Services?
Provectus has been building end-to-end AI/ML solutions for over a decade. While it wasn't called "Managed Services" from the beginning, we have solved various business cases for our customers and supported them afterwards. With the relatively recent (2021) introduction of Managed AI Services, we added convenience on top of our experience and expertise.
---
Managed AI Services can shorten your AI adoption journey by several months, and offer you a durable ecosystem to develop new AI/ML solutions and maintain existing ones. It can help you drive efficiencies, optimize costs, and speed up innovation amid volatility in the global market.
Provectus is a trusted partner of many companies using AI. We have the knowledge and expertise required to bring your AI/ML initiatives from ideation to production in a matter of months (sometimes even weeks). Start taking advantage of AI & ML now — do not wait for your in-house team to get ready – get an edge on your competitors today!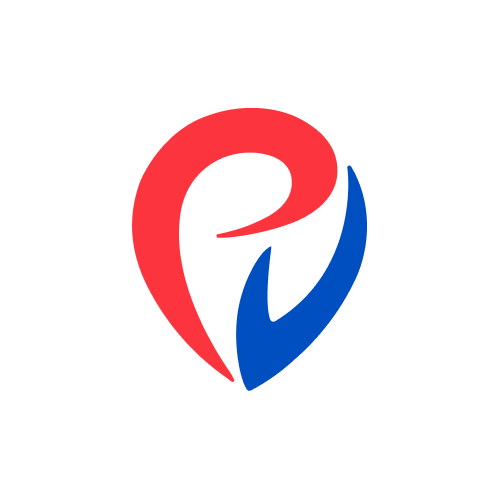 Provectus
AI-first consultancy and solutions provider.