Provectus at AWS re:Invent 2022
Author:
Provectus, AI-first consultancy and solutions provider.

Provectus is proud to be a sponsor of AWS re:Invent 2022, one of the world's largest technology conferences, that took place from Nov.28 to Dec.2 in Las Vegas, Nevada.
AWS re:Invent, the largest AWS conference, is officially back on track. Held in 2020 as a virtual-only event, and as a considerably scaled down version in 2021, the 11th edition of re:Invent drew over 50K attendees to Las Vegas this year, marking the best attendance since pre-COVID times.
With a fusion of in-person events and virtual sessions, AWS re:Invent 2022 offered hundreds of keynotes, leadership sessions, breakout tracks, and Learn & Play activities to all participants. Those who could not make it to Vegas were able to join from their homes and offices, to sharpen their skill sets and learn more about AWS technologies.
Provectus, an AWS Premier Consulting Partner, is proud to be a longstanding participant of re:Invent. In 2022, our team returned to Vegas in full force, showcasing our expertise in Machine Learning and Data & Analytics, presenting our Supply Chain AI solution, and entertaining attendees with a Generative AI demo, all to strengthen the brand power of our AI consultancy.
Following is a short overview of the Provectus experience at AWS re:Invent.
Overview of re:Invent '22
AWS re:Invent is the most transformative event in the technology world.
Every year, tens of thousands of thinkers and builders flock to Las Vegas to attend keynotes, grow from leadership sessions, and brainstorm in breakout sessions on key topics in cloud computing. Hundreds of deep-dive sessions and bootcamps, available both on-site and online, offer boundless opportunities for participants to take their AWS knowledge to the next level.
But re:Invent is not just about learning, building, and thinking; having fun has always been a key component. This year, attendees were invited to run a 5K, vie for the title of AWS Ping Pong Champion, watch the FIFA World Cup, and more. As usual, artist installations, music stages, and food courts were available in abundance, giving everyone a chance to relax and unwind while networking with peers and AWS Partners.
As always, keynotes were the cornerstone of re:Invent, with five stellar presenters:
We encourage you to watch all five, but if you are pressed for time, at least check out keynotes #2 (big-picture vision of AWS), #3 (AI/ML/Data updates), and #5 (technical dive-in).
Bear in mind that you can always watch all conference content on demand, so you won't miss a minute of this amazing learning opportunity. One session had a waiting line of 500, but you can watch it from the comfort of home with just a click of the remote.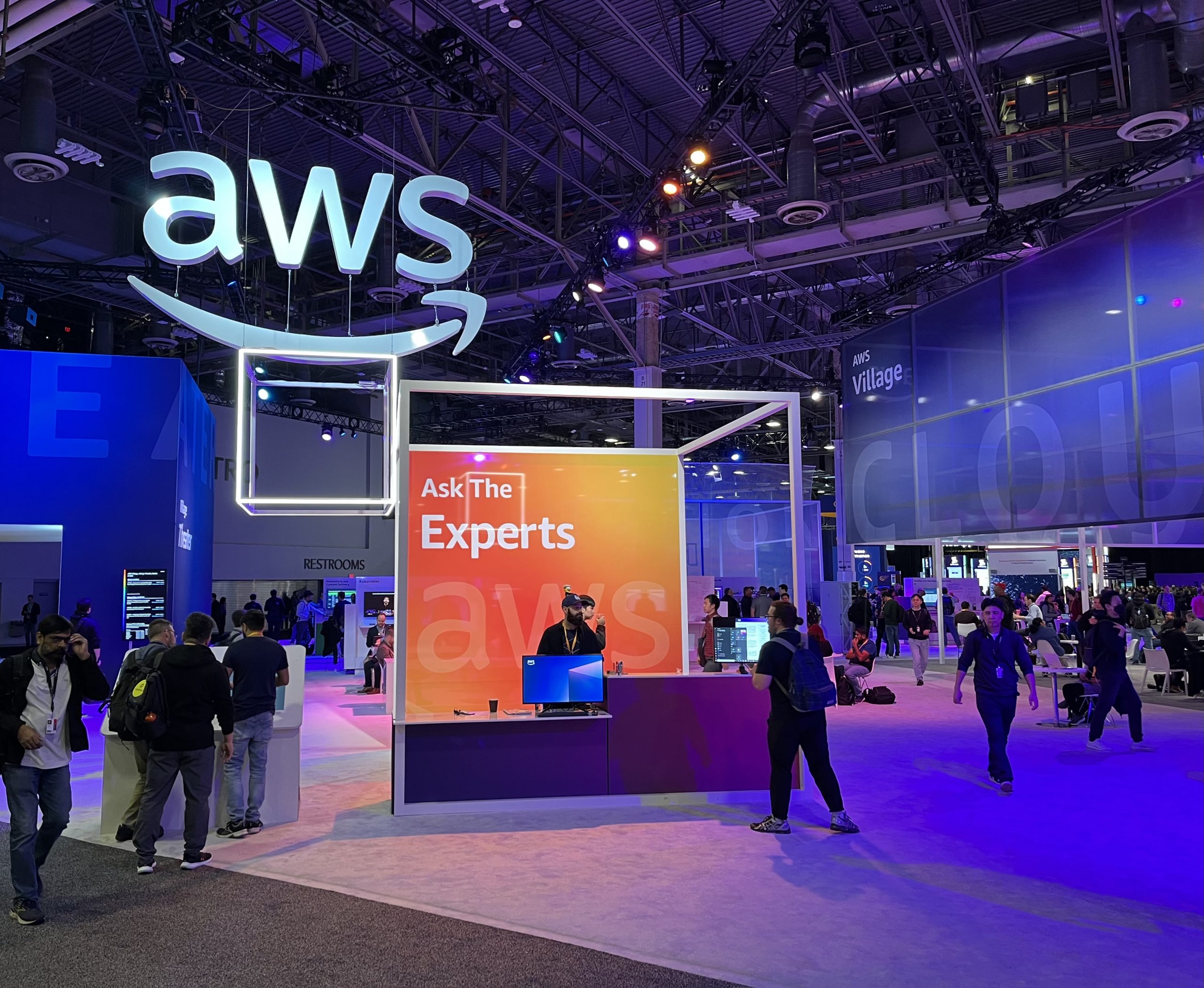 Note: You can find and explore all available re:Invent content here.
Provectus Brings Its Own Flavor to re:Invent
The goal of Provectus is to leverage cloud, data, and AI to reimagine the way businesses operate, compete, and deliver customer value. Provectus and AWS share a common vision for a safe and secure carbon-neutral future, driven by AI/ML and Data Analytics in the cloud.
At re:Invent, the Provectus team attended all keynotes and participated in various sessions delivered by industry leaders, and it became evident that:
While the innovation race among cloud vendors is still on, their technology focus is shifting from "AI adoption at all costs" to the realization of more tangible Data & Analytics benefits in the short term, amid the current global economic downturn.
As an industry trend-setter, Provectus anticipates more interest from businesses that seek operational efficiencies by offering a suite of end-to-end Data & Analytics and Artificial Intelligence solutions, helping organizations to navigate uncertain times while remaining profitable and resilient.
To set the wheels in motion, we brought our latest innovations to re:Invent!
Supply Chain AI is a Provectus solution powered by Graph Machine Learning. It enables users to quickly and easily generate natural-language queries to gain insight into potential supply chain disruptions. With Supply Chain AI, users can simply ask questions of supply chain data and get visualized answers in seconds. We anticipate that our solution will make a huge impact on Manufacturing and Automotive industry verticals, where large volumes of assembly parts are delivered through a diverse network of suppliers.
Note that Supply Chain AI was released in Beta just days before re:Invent. The announcement at the event of AWS Supply Chain (Preview) affirmed the strong alignment of our vision with that of AWS in steering the future of supply chains.
Attendees of re:Invent were able to check out a live demo of Supply Chain AI at booth #2740, which generated a lot of excitement among business reps from various industries.
Provectus also met with attendees at booth #3646 in re:Invent's AI/ML and Data & Analytics neighborhood at the Expo. Over a hundred attendees stopped by the booth daily, and our technology leaders were happy to engage with them, to explain how AI & ML can improve operational efficiency, optimize costs, and enhance customer satisfaction.
We also showcased our Generative AI machine learning model, powered by DALLE-2, at the booth. We demonstrated the capabilities of AI using pictures of booth visitors as a baseline, changing the background, and applying different artistic filters and visual effects, all instantly generated by our ML model using natural language queries.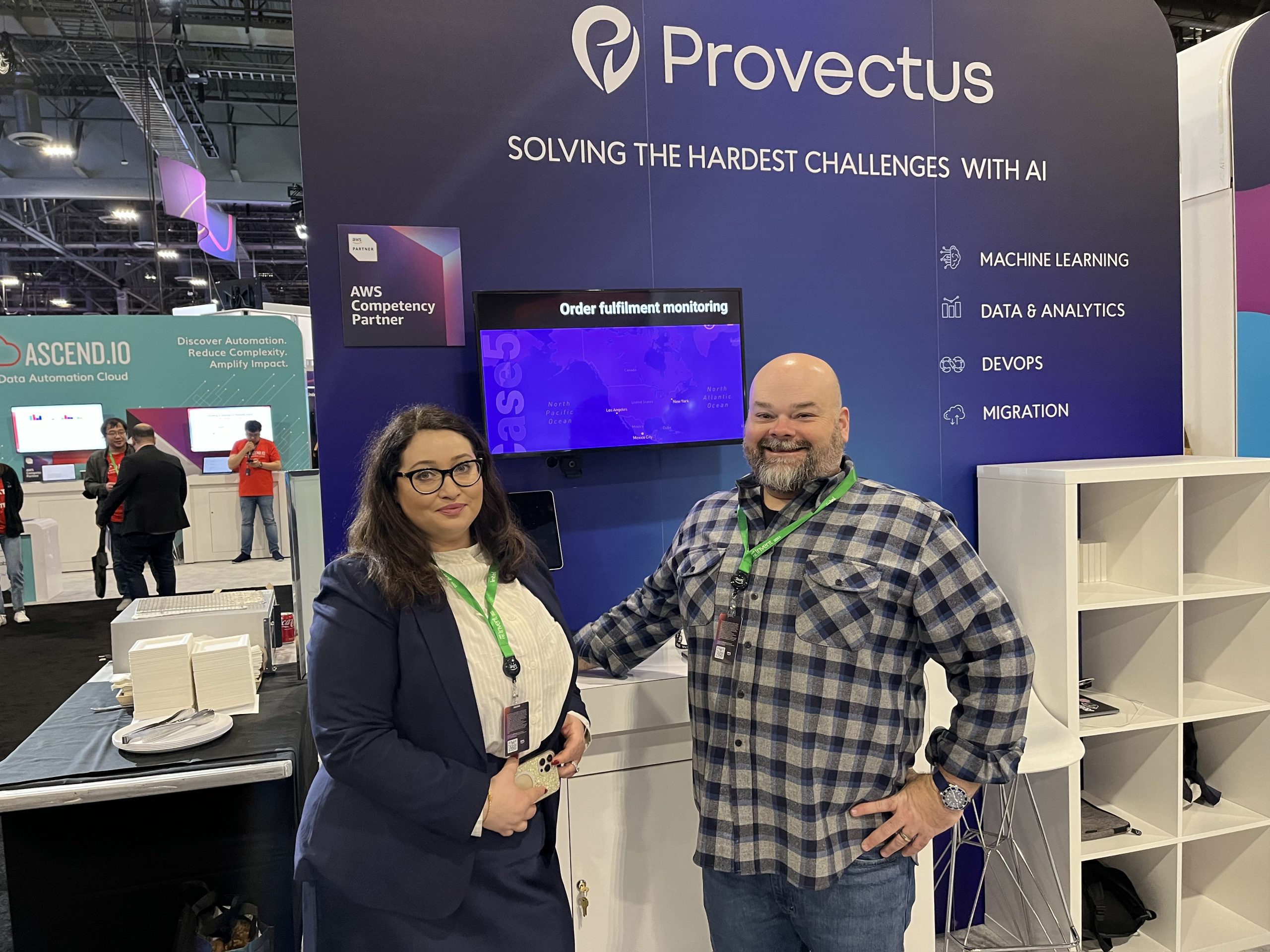 To add to the re:Invent week festivities, Provectus hosted a Happy Hour event at minus5º Ice Experience, a trendy new bar with furniture and sculptures made of real ice. The event brought together the Provectus team, customers, and the AWS community, to celebrate our team's achievements over many years of collaboration.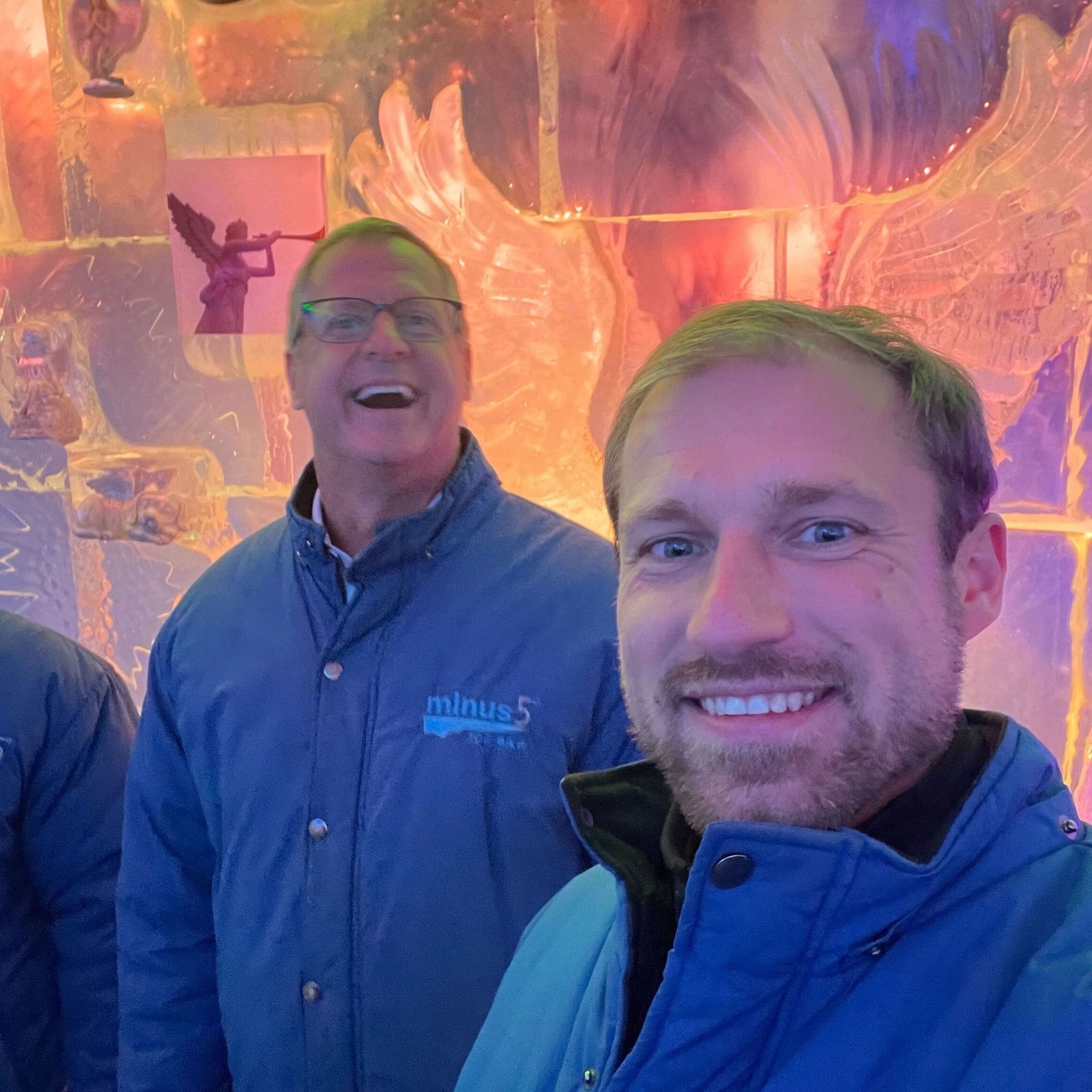 Of course, AWS pulled out all the stops to entertain attendees. The re:Play Party, the pinnacle of a long re:Invent week, featured two music stages presenting a star-studded live music lineup. It also included all the classic re:Play activities guests have grown to love, from dodgeball and button mash, to lounges and silent disco, to Riot games. All in all, re:Play offered plenty of options for attendees to party, play, and relax.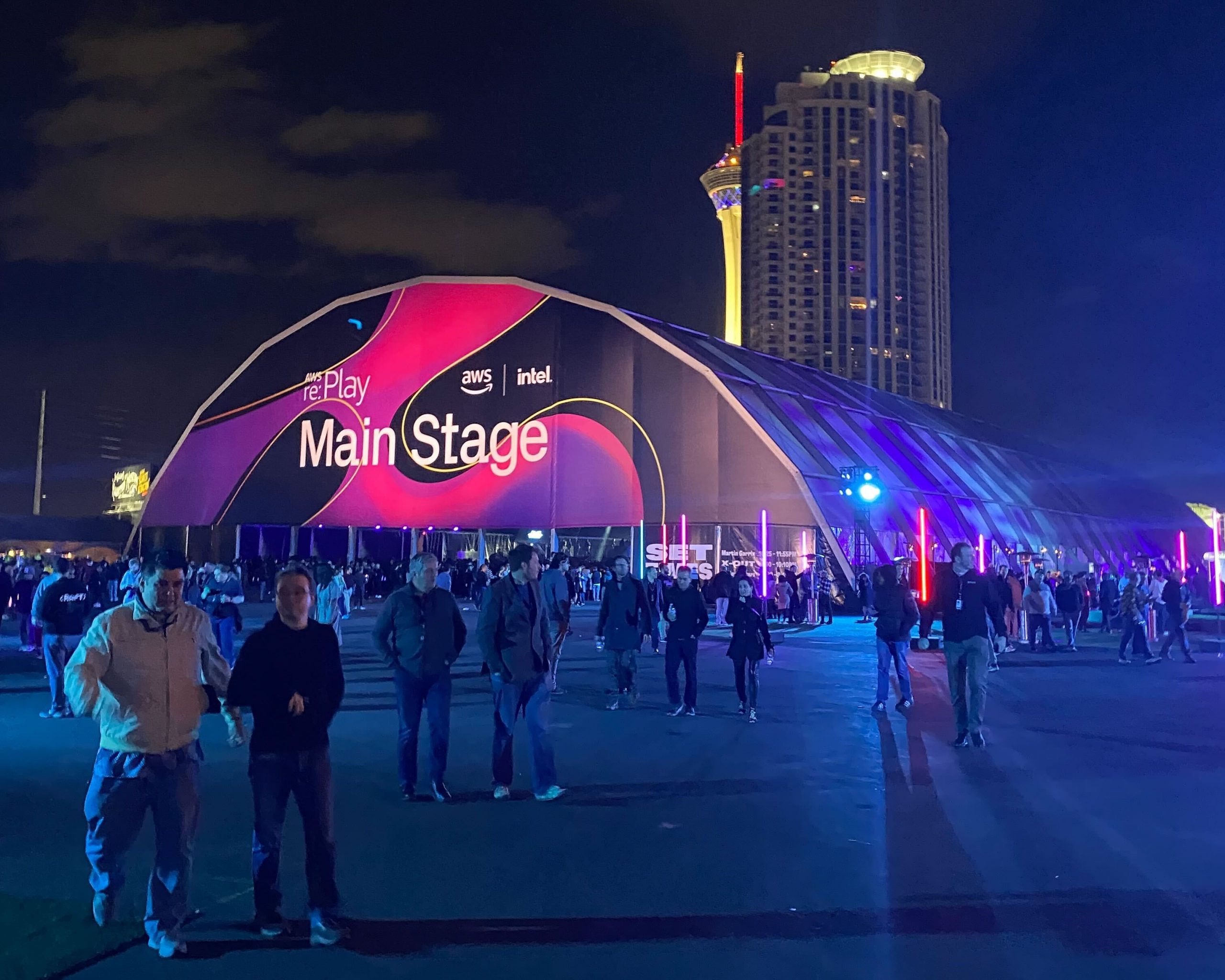 Data Is the Future
Amazon Web Services puts Data at the center of business processes and decision-making, making it the cornerstone of any organization's digital transformation. The AWS re:Invent 2022 roster of keynotes, sessions, and tracks showed us that AWS intends to make the most of the data explosion we are now experiencing.
This year's re:Invent also made it clear that AI/ML and Data & Analytics technologies have made a giant leap forward. Their continued development will make it possible for every business to drive tangible results over the long term, without chasing short-term silver-bullet solutions.
Provectus is excited to be part of the movement towards a technology-driven future. We believe that AI and Data hold massive potential to make our world a better and safer place for every human to live and thrive.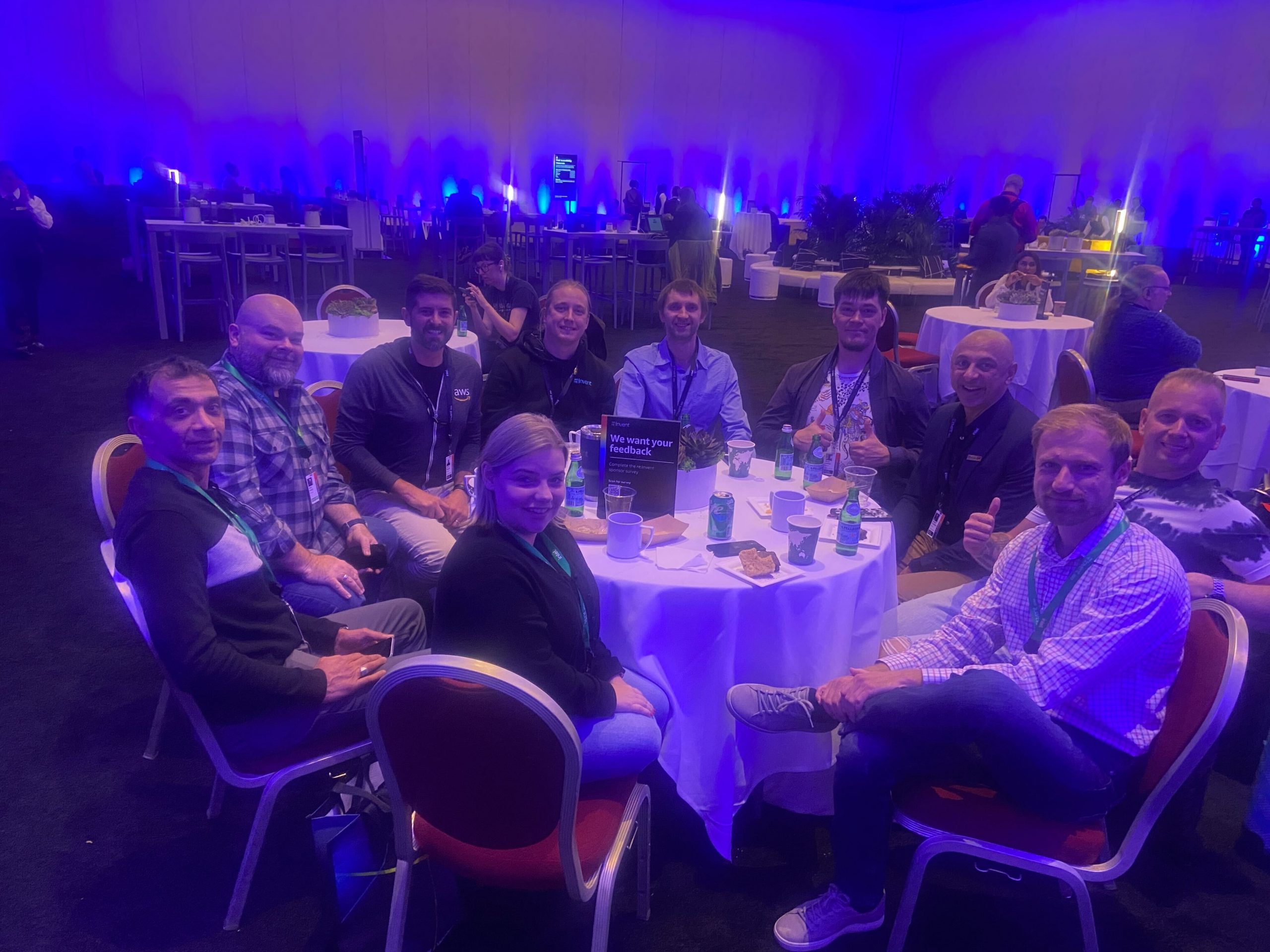 Let's keep working to make our vision a reality – and let's plan to meet and discuss our results at AWS re:Invent 2023!