ML Lead Scoring for Investment Advisory Firm
Carson augments their marketing with ML-powered lead scoring to acquire new customers for their advisors, more accurately and efficiently
Carson Group Holdings LLC is an entire ecosystem for advisors, designed to help them better serve their clients and unleash their firm's full potential to drive business growth. Carson Group offers a wide range of services, including advisor coaching programs, process optimization development and investment strategies, and discovery of lead and customer acquisition opportunities. With Carson, advisors receive industry-leading support for marketing, technology, compliance, investments, succession planning, and mergers and acquisition, enabling their firms to secure better positions on the market.
Challenge
Carson Group was looking for ways to ramp up their marketing efforts, to help their investment advisor clients to acquire new customers more effectively. They decided to pursue the AI/ML adoption path, starting with a machine learning model for scoring leads received from Salesforce. By implementing ML lead scoring, Carson wanted to gain the ability to narrow their leads, to focus on customers with the maximum likelihood of investing. Thus, they hoped to reduce time spent filtering leads that are less likely to convert, to optimize costs and drive growth for their clients more efficiently.
Solution
Provectus kicked off the project by discovering and evaluating the labeled lead records data, and the components for EDA, feature engineering, and rules and heuristics of the client's existing solution. We also gained access to Carson's AWS account (with Salesforce data). The ML model was designed and built from scratch, including EDA and modeling work, development of an end-to-end model training pipeline, and implementation of an inference pipeline, designed to process new data and generate predictions. Provectus provided documentation for every stage of development.
Outcome
In just five weeks, Carson Group received a new ML model for lead scoring. Built on the labeled lead records, the model demonstrated high precision and accuracy on new data imported from Salesforce. By using their new ML model, Carson was able to evaluate the leads and clients of their customers, faster and on a larger scale, just by looking up their likelihood to convert. The cost optimization potential of the model exceeded the expectations of Carson Group's leadership, and they are looking for new opportunities to adopt AI/ML through the provision of Managed AI Services.
Highly accurate and precise ML model delivered in 5 weeks
Reductions in operations costs for Carson's BUs and clients
Faster at-scale lead scoring for driving business growth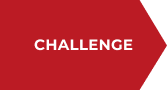 Predictive Potential of AI & ML in Marketing: Accurate Lead Scoring for Better Business Results
Carson Group Holdings LLC, an ecosystem dedicated to helping advisors better serve their clients and grow their businesses, wanted to maximize the potential of their sales and marketing services with more accurate lead scoring.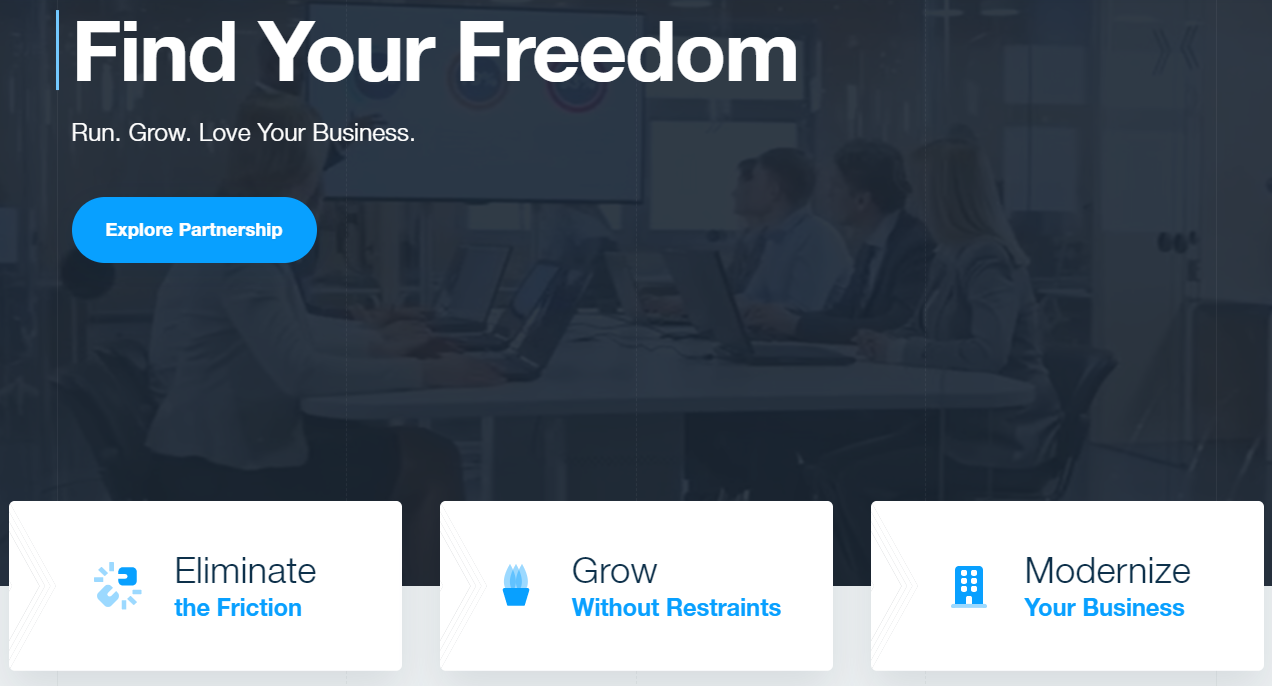 The leadership of Carson Group realized the potential of artificial intelligence and machine learning to enhance their business processes. Having the right data for training ML models under their fingertips, they had the potential to streamline the entire process of evaluating and scoring leads by their sales and marketing teams. Instead of relying on the complex rules and heuristics that enabled their existing predictive system, they could use a self-training machine learning solution, to enjoy the highest level of accuracy and efficiency in lead scoring.
The leap towards AI & ML was justified, because AI/ML solutions:
Can evolve over time using new data
Are more efficient than other automated solutions
Ensure greater flexibility and scalability
Lead to massive cost reductions in the long run
Enable operational optimization, organization-wide
Drive customer satisfaction of both in-house teams and clients
It was clear that even a single machine learning model for scoring leads from Salesforce could ramp up Carson's sales and marketing efforts and enable them to acquire new customers for their clients in the most effective and cost-efficient manner. The model would empower them to identify leads with the greatest likelihood of customer conversion and investment, drastically reducing the time spent filtering — and engaging with — leads that are less likely to convert.
With a clear vision of its next steps, Carson joined forces with Provectus, an AWS Premier Consulting Partner with competencies in Machine Learning, and Data & Analytics. The team agreed on the scope of work and deliverables that included handling of EDA notebooks and data pipelines, and designing and building ML training and inference pipelines as step one.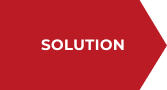 Developing a Model for Lead Scoring: From EDA to Pipelines, to First Lead Score Predictions
Provectus started the project by getting the big picture of Carson Group's long-term goals, the challenges and pitfalls of their industry, and their desired path forward — from a specific AI implementation to at-scale business value creation with AI & ML.
At the preparation stage, Provectus discovered and evaluated Carson's data, including labeled lead records and various reports on impressions, clicks, lead conversion cost, spend, and more. We also looked into the available components for EDA and feature engineering, and assessed the rules and heuristics that were implemented in their existing lead scoring solution. Access to all required accounts and environments was provided by the Carson team as per our initial agreement.
Based on discovery engagements, we concluded that the project should be delivered in three major steps:
Step 1: EDA and modeling that included defining data schemas, cleaning data and identifying data gaps, feature engineering, baseline work on the classification model (multiple hypotheses), and development of the model evaluation framework
Step 2: Development of the training pipeline, which involved data ingestion and preprocessing (training mode), tuning of model hyperparameters, model training and evaluation, and model release automation
Step 3: Implementation of a batch-mode inference pipeline, which consisted of data ingestion from Salesforce (inference mode), data preprocessing (inference mode), batch transformation, and export of prediction results in easy-to-use formats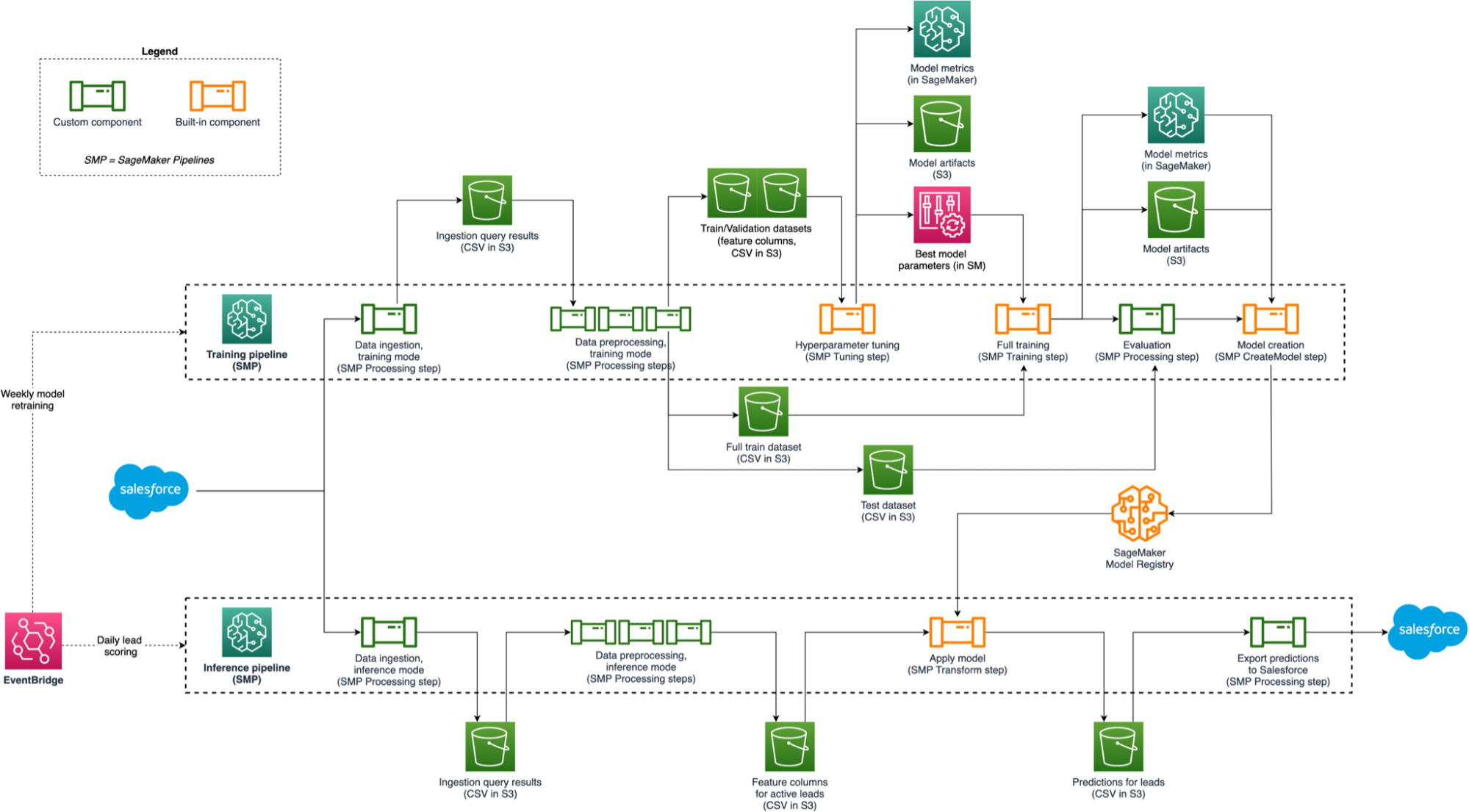 The data preparation and feature engineering step involved multiple reiterations, to ensure that the volume and quality of data were adjusted in a way that would demonstrate the highest precision and accuracy of the delivered model. The model was enhanced and fine-tuned to reach an accuracy of 96% (chance of conversion), with actual conversions predicted from new data hitting the eight-out-of-10 mark (recall of 88%, precision of 67%).
The ML lead scoring model was designed and built in such a way that it could seamlessly access new data from various sources, including Salesforce, and then deliver the results to the respective teams.
Accurate Lead Scoring with AI & ML Helps Carson to Acquire Clients More Effectively, Optimizes Costs
The Provectus Data and ML Engineering teams managed to deliver the lead scoring model within five weeks. Carson Group was quick to adopt the solution and take advantage of the results of our ML work in a matter of days.
The delivered ML lead scoring solution took data from Salesforce, processed and analyzed it, and delivered the predictions to the sales and marketing professionals, to make it easy for them to use the lead scores in their work.
The ability to see the "potential to convert" score next to every lead enabled Carson to quickly look up promising clients, massively reducing the effort and time for conversion. In practice, this not only meant more efficient conversions for Carson's clients, but also improved customer satisfaction, significant cost reduction, and better flexibility and scalability of the Carson Group business as a whole.
The leadership of Carson was satisfied with the results. After the initial AI/ML implementation, they are now ready to continue work on the ML lead scoring model as part of the Provectus Managed AI Services offering, and to consider other AI/ML use cases.
Provectus looks forward to providing Data and ML Engineering Services to Carson, to help them grow, innovate, and become more resilient in their niche.
Moving Forward
Learn more about our Managed AI Services and ML Infrastructure
Explore more customer success stories covering ML use cases and Managed AI: Appen, GoCheck Kids, VTS, Lane Health
Apply for Machine Learning Infrastructure Acceleration Program, to get started
CONTACT US
Looking to explore the solution?