Secure Streaming Data Platform for Digital Banking
Lumin Digital utilizes a modern data platform to power its analytics and reporting operations, and to enable various AI/ML use cases
Lumin Digital is a fintech company specializing in digital banking solutions. They help financial institutions build and deploy next-gen digital experiences that help to continually serve, engage, and grow their user base. Through a fundamentally different approach to technology, service, and people, Lumin is creating the next generation of financial solutions every day.

Lumin's cloud-native platform redefines digital banking for financial institutions by providing a comprehensive and contemporary suite of capabilities built on the industry's most sophisticated technologies and best practices. By using Lumin's solutions, financial organizations can take their customer service to a new level by developing deeper connections with their users.
Challenge
Lumin was looking to build a modern, multi-tenant data platform for advanced analytics, reporting, and the enablement of AI/ML use cases. Initial use cases that were identified and chosen for implementation were focused on improving abilities to monitor and detect risk involving user sessions and ACH transactions.
Solution
The Provectus engineering team designed and built a robust data foundation comprised of NextGen Streaming Data Platform, and by using a variety of AWS services in the cloud. This allowed Lumin to quickly and efficiently enable data streaming, introduce analytics and reporting, and begin exploring AI/ML use cases.
Outcome
With the new data platform, Lumin gained advanced analytics and reporting capabilities, along with a foundation for building AI/ML solutions. The improved capabilities to detect high risk or fraudulent sessions and transactions will allow Lumin to deliver enhanced solutions for their bank and credit union clients.
Multi-Tenant Data Platform for Analytics and Reporting
Robust AI/ML Foundation for Enabling Various AI/ML Use Cases
AI Solutions for Fraudulent Session and Transaction Scoring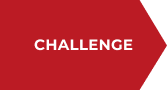 A New Digital Approach to Technology, Service, and Customer Engagement on a Modern Data Platform
Lumin Digital, a fintech company specializing in digital banking solutions, believes that financial organizations should establish relationships with their clients and customers based on trust and personal connection. People can digitally connect to their money and to each other in various ways, and the opportunities to connect are constantly evolving. This means consumer demands — both in B2B and B2C transactions — are increasing and are in a constant state of flux.
Lumin has assembled a team that is focused on providing their clients with information, tools, and guidance to enhance their outcomes in a digital world. Their mission is to help financial organizations preserve and nurture their relationships with customers in today's evolving market.
To meet their ambitious goals, the leadership team of Lumin was looking to build a modern, multi-tenant data platform that would support advanced analytics and reporting capabilities, and enable them to implement various AI/ML use cases, for both customers and internal operations.
Provectus, an AWS Premier Consulting Partner with competencies in AI/ML, Data Analytics and Cloud Engineering, was chosen as a trusted partner in Lumin's transformation journey. Provectus would proceed to design and build a desired data platform, implement AI/ML use cases as requested by the client (based on results of the discovery session), and ensure that the platform was optimized for stable, cost-efficient performance.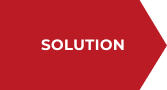 Enabling Advanced Analytics and Reporting, and Exploring AI/ML Use Cases for Implementation
Meeting the needs of customers requires comprehensive analytics and end-to-end reporting based on many diverse data sources. In view of its line of business, Lumin also needed to run and complete various analytics and reporting tasks that may include:
Tabular reports covering account actions (consumers, business users, system users), engagement rate measurements, and audit logs (with the ability to run ad-hoc queries against this data)
Client-focused reports covering billing and audit information, user acquisition and their system usage patterns (including distribution), and user security
Implementing advanced analytics and reporting is possible on a modern data platform built in the cloud. Such a platform was designed and built in close collaboration with Provectus.
The data platform was developed as a combination of several key components, including the Provectus NextGen Data Platform, which was used as a streaming foundation, and a data lake built in the AWS cloud. For efficiency, the data streamed from Apache Kafka was stored on AWS, with the analytics and reporting components feeding from this data realized on AWS, too. The ML engine for feature productization, including all required pipelines for data and models, was delivered in close collaboration with Lumin, and its engineers were taught to use and maintain the system. Lumin also received a UI to enable its business units to build reports more easily. The built-in procedures and operations for data collection, data storage, data processing, and data management were designed to accommodate various AI/ML use cases to be added in the future.
Provectus held a series of machine learning use case discovery workshops to learn which use case to deliver first. Together with Lumin, we explored such areas of interest as fraud detection, fraud prediction, customer retention, and next-best action. Initial use cases focused on improving capabilities around session and transaction risk scoring.
The ML model work included:
Updating the infrastructure for applicable use cases
Developing and enhancing the feature set through iterative improvements
Testing and evaluation of risk scores against historical data
Launch troubleshooting and support
Provectus continued to scale and enhance the data platform to stabilize and improve system adoption in production environments. Our optimization work included infrastructure and performance improvements of data pipelines, data streaming and monitoring components, and better accessibility to the business intelligence layer of the platform.
Improving Client and Customer Outcomes on a New Data Platform with AI/ML
Lumin wants to provide clients and end-users with the information, tools, and guidance they need to radically improve their outcomes in a digital world. With a new, modern data platform for advanced analytics and reporting, the company now has a solution for unlocking the power of data, artificial intelligence, and machine learning.
The data platform has enabled Lumin to look into available client and customer data more efficiently to discover new ways of building unique relationships with their users, implementing new engagement opportunities, and driving value for all parties.
From a technology standpoint, Lumin has received a robust foundation that helps them handle data more efficiently, manage analytics and reporting, and implement and utilize various AI/ML capabilities. One capability, login session risk scoring, was designed and built by Provectus as an advanced analytical model. It operates based on various calculated factors to provide predictable and explainable responses to clients and support personnel to help them identify fraudulent activity. The solution has helped the company to enhance security and foster credibility for its clients while enabling future product features that can help detect fraudulent sessions.
Lumin and Provectus continue to collaborate to enhance the platform and to help Lumin build an ecosystem of dynamic banking solutions for today's evolving market.
Moving Forward
Learn more about the Provectus Nextgen Data Platform
Explore more customer success stories covering data platforms: Appen, Swiftmile, Second Genome, IMVU, TripActions
Apply for NextGen Data Platform Acceleration Program, to get started
CONTACT US!
Looking to explore the solution?