Migrate to AI
Reimagining cloud migration and modernization to fast-track data and AI initiatives with AWS
The inevitable path forward:
Cloud & AI
Recent studies have shown that the adoption of artificial intelligence (AI) can have a significant impact on the U.S. labor market. The rapid advancements in Generative AI and Large Language Models (LLMs) have only accelerated the need for businesses to undergo digital transformations that incorporate AI.
According to a 2023 paper by University of Pennsylvania, around 80% of the workforce could have at least 10% of their work tasks affected by the introduction of LLMs, while approximately 19% of workers may see at least 50% of their tasks impacted. With AI, about 15% of all worker tasks in the US could be completed significantly faster at the same level of quality. When incorporating software built on top of LLMs, this share increases to between 47% and 56% of all tasks. This makes it clear that businesses need to start thinking about adopting AI and migrating to platforms that can enable AI use cases at scale.
One such platform is Amazon Web Services (AWS), which provides a comprehensive suite of AI/ML services that can help businesses unlock new capabilities and drive business value. With AWS, businesses can leverage machine learning, deep learning, natural language processing, and other technologies in the cloud to build powerful and scalable AI solutions. By leveraging the AWS AI stack, businesses can increase efficiency and productivity, while reducing costs and improving the bottom line.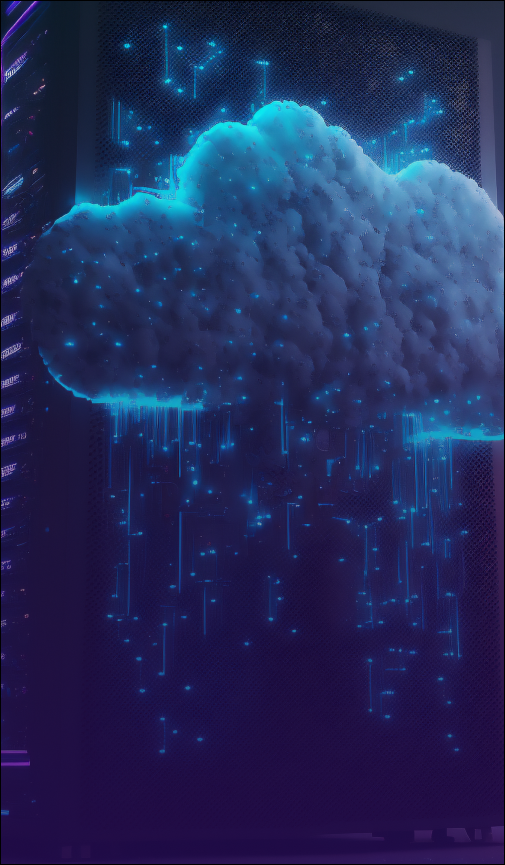 This eBook explores how organizations are migrating and modernizing on AWS to achieve critical business advantages with AI. It  explains why the migration to AI is an inevitable trend and explores how AWS provides a powerful platform for businesses to take advantage of AI at scale, unlocking new capabilities and gaining a competitive advantage. It also goes deep into how organizations can realize the associated benefits of migrating to AWS to enable AI with Provectus.
Why cloud, why AI, why now?
The decision to migrate workloads to the cloud often starts with a desire to reduce costs. However, customers find that the strategic value of migrating to AWS goes well beyond the cost savings of retiring legacy infrastructure. Leveraging the breadth and depth of its research, AWS has identified eight key business drivers for moving to the cloud. Whether they are migrating some or all of their digital assets to the cloud, organizations can achieve transformational results.
Business drivers for migrating to the cloud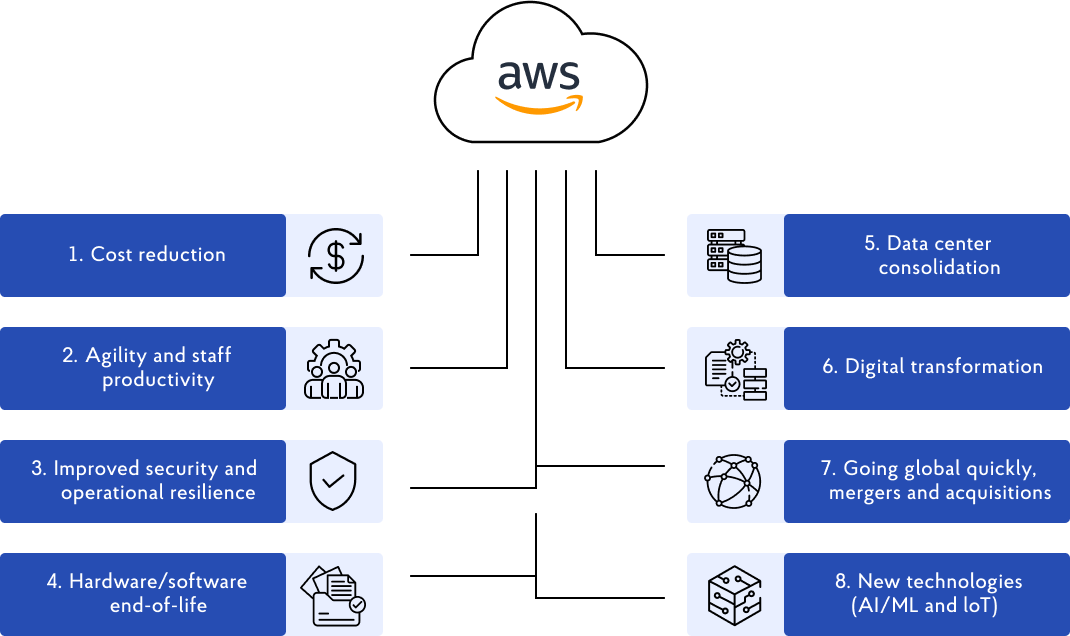 As the use of AI/ML becomes increasingly prevalent in business, migration to cloud platforms that enable AI use cases is no longer a "cost reduction" option but a necessity. The competitive advantages of AI/ML are significant, and businesses that fail to migrate and modernize risk falling behind their competitors.
However, the process of migration is usually daunting. It requires careful planning, a deep understanding of business operations, and expertise in AI technologies. This is where AWS and its partners like Provectus come in, making it easier for businesses to migrate to AI. Provectus' unique approach reimagines how cloud migrations for AI enablement are conducted, making it possible for organizations to start to drive business value with AI/ML in three to six months from the project inception.
Businesses are at an inflection point, where the convergence of Generative AI and LLMs, with the flexibility and scalability of cloud platforms is accelerating the pace of transformation. As the year 2023 unfolds, it is clear that businesses that fail to migrate to cloud and adopt AI will risk losing out on significant growth opportunities, while those that embrace AI and cloud technologies will be able to transform their operations and create new opportunities for success.
Why migrate to AWS for AI?
Modernizing on AWS enables streamlined operational practices that lead to measurable results.
When it comes to migrating to AI, AWS is an excellent choice. AWS offers the most comprehensive and robust AI/ML stacks available, including the highly regarded Amazon SageMaker suite. Built on Amazon's two decades of experience developing real-world ML applications, Amazon SageMaker has been used to power a wide range of AI use cases, such as product recommendations, personalization, intelligent shopping, robotics, and voice-assisted devices.
On average, migrating to AWS delivers:
20%
average infrastructure
cost savings
66%
increase in administrator
productivity
43%
lower time to market for
new features
29%
increase in staff focus on
innovation
45%
fewer security-related
incidents
"The Business Value of Migration on Amazon Web Services," The Hackett Group, 2022
With the increasing demand for faster adoption of Generative AI- and LLM-powered solutions, AWS is in a unique position to drive business value. By collaborating with open-source providers like Hugging Face, AWS has demonstrated its commitment to enabling businesses to thrive with AI in an open, flexible environment, rather than locking them into strict corporate ecosystems. This positions AWS as a strong player in the Generative AI and LLM market, giving them a favorable advantage over other providers.
While migrating to AWS offers many benefits and opportunities, successful AI migrations take planning and expertise. Organizations also need to understand the challenges they're likely to face as part of the process.
With an experienced AWS Partner such as Provectus by their side, businesses can anticipate those challenges and accelerate their AI transformation in the cloud to achieve benefits faster.
Common patterns for migration: "The 7+1 R's"
Creating a detailed strategy that identifies the best pattern for various workloads is essential to accelerating and optimizing the migration journey, as well as achieving desired business objectives. Common migration patterns usually follow one of six basic patterns, with AWS adding a seventh option — but with Provectus, organizations have an eight AI-focused option, culminating in "The 7+1 R's".
In a large-scale migration scenario that demands a quick migration and rapid scaling to meet a business case — such as a data center lease termination — the majority of workloads are rehosted. Also known as "lift-and-shift," rehosting can be automated with tools such as AWS Application Migration Service in most cases.
Sometimes referred to as "lift-tinker-and-shift," re-platforming entails making a few cloud optimizations in order to achieve tangible benefits — but without changing the core architecture of the application. For example, businesses that are managing a messaging broker can easily replace the seven common patterns for migration with  Amazon MQ. Amazon MQ is a fully-managed service that doesn't require users to rewrite their applications or pay for third-party software licenses. Or, if migrating a Windows-based application that requires file storage, organizations can use the fully-managed Amazon FSx for Windows File Server.
Businesses can reduce the amount of time they spend managing database instances by opting for a database-as-a-service offering such as Amazon Relational Database Service (Amazon RDS). When moving from one database source or version to a new platform or software version, AWS Database Migration Service (AWS DMS) keeps the source database fully operational during the migration, enabling near-zero downtime during the cutover.
Refactoring changes the way an application is architected and developed, and is usually done by employing a data lake, which is cloud-native. Typically, refactoring (or rearchitecting) is driven by a strong business need to add features, scale, or improve performance that would otherwise be difficult to achieve in an application's existing environment. If an organization is looking to boost agility or improve business continuity by moving to a service-oriented architecture (SOA), this strategy is a strong — although often most expensive — option.
Once on AWS, businesses can take advantage of the wide variety and capabilities of AWS services to easily optimize or rearchitect applications. One example is VMware Cloud on AWS, which allows users to quickly relocate hundreds of applications virtualized on vSphere to the AWS Cloud, as well as maintain consistent operations with VMware Cloud Foundation-based environments, in just a few days.
Casually referenced as "drop and shop," repurchase enables organizations to replace their current environment by moving to a newer version of software or purchasing an entirely new solution. This also applies to businesses that are looking for a new software licensing model that allows them more flexibility to match their business needs. In this case, an organization may choose to purchase Amazon Connect to replace its current contact center application.
A company may have portions of its IT portfolio that it is not ready to migrate or believes are best kept on premises. For on-premises workloads, AWS Outposts brings the same APIs, services, management tools, support, operating model to virtually any data center, co-location space, or on-premises facility. With AWS Outposts, businesses have a truly consistent hybrid cloud, allowing them to develop once and deploy across AWS Outposts on-premises or on AWS without having to recertify their applications.
When going the retain route, businesses should remember that as more of their portfolio moves to the cloud, allocation of data center expenses across fewer workloads may eventually drive a need to revisit the retained workloads.
The retire route lets organizations decommission or archive unneeded portions of their IT portfolio. When businesses first assess their environments' readiness to migrate, they may come across applications that are no longer being used. By rationalizing their IT portfolios and identifying assets that are no longer useful, organizations can strengthen their business case and direct their team's attention toward maintaining the resources that are more widely used.
Reimagine with AI offers a unique value-focused approach to cloud migration and modernization by prioritizing AI use cases. Unlike conventional migration approaches, it begins by identifying the specific AI use cases that an organization needs, allowing them to migrate only the necessary data. The next steps involve building an ML-aware data lake and establishing a robust foundation for AI on AWS. This approach allows businesses to implement AI without the need to move legacy applications and databases, decompose monoliths into microservices, or build a data lake without a clear purpose. Reimagine with AI enables organizations to accelerate AI adoption and start realizing its benefits in three to six months.
Reimagined approach to migration with Provectus and AWS
To streamline the cloud migration journey, it is important to have the proper support and guidance when you need it. Provectus, an AWS Premier Consulting Partner with competencies in Machine Learning, Migration, and Data & Analytics, holds a long list of AWS certifications and offers end-to-end services to help customers navigate their entire AI transformation in the cloud journey.
By aligning to AWS best practice guidance, including the AWS Migration Acceleration Program (MAP), Provectus can work in tandem with in-house IT & ML engineering teams to ensure a smooth, efficient cloud transition to enable AI.
The "Reimagine with AI" approach serves as the cornerstone of our AI migration strategy, enabling businesses to seamlessly transition from legacy solutions and replace entire business functions with specific AI use cases. It consists of four steps:
1.
AI/ML use case discovery
To begin, we conduct a comprehensive discovery workshop to identify the most feasible and high-value AI/ML use cases for their organizations. Our team assesses the current state of the business, including their existing data sources, infrastructure, and readiness to change. Based on this information, we create a concrete list of use cases that are tailored to the business's specific needs and goals, along with KPIs and an adoption roadmap. Then, we move forward to the AI/ML solution pilot.
When we identify a specific AI/ML solution for a pilot, we focus on migrating only the necessary data to the cloud. We avoid migrating 90% of legacy applications and databases that are not required for the new AI solution. Even if the data is locked in mainframes or Oracle, it's possible to stream only the required tables to the cloud and build a new cloud-native AI solution in just a matter of weeks. Thus, we create a new foundation and establish best practices for the next generation of AI use cases and their entire infrastructure.
It is important to migrate the required data to an ML-aware data lake. This type of data lake combines traditional data warehousing and BI reporting with experiment-driven machine learning projects. Having a data lake that is specifically designed and built for AI/ML can provide significant benefits for AI adoption. It allows data scientists and ML engineers to work more effectively with the data they need to create and train models, which leads to faster and more accurate results.
AWS offers a comprehensive range of services that provide businesses with the foundation they need to enable AI/ML use cases. This includes data storage, processing, and analysis services, as well as the Amazon SageMaker suite, which provides an end-to-end solution for building, training, and deploying machine learning models. In addition, AWS offers a variety of AI/ML-specific services like Amazon Comprehend, which provides natural language processing capabilities. With AWS, businesses have the flexibility to go beyond conventional migration methods and fast-track their AI migrations, allowing them to quickly and efficiently replace legacy solutions with specific AI use cases.
The "Reimagine with AI" approach enables businesses to work backwards, starting with a specific AI use case and concrete business impact as the final goal. This approach is a departure from massive migration and modernization programs that can take five to ten years. In today's market, where businesses need to optimize costs and streamline operations, a fast approach to AI enablement in the cloud can be the difference between success and failure.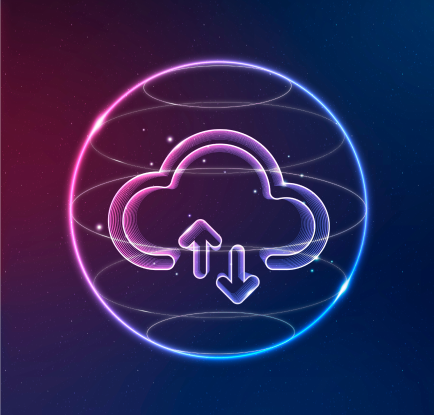 Methodology: Migration to AWS with
Provectus
At its core, Provectus' migration methodology is based on the AWS Migration Acceleration Program (MAP), a comprehensive cloud migration program based on AWS's experience migrating thousands of enterprise customers to the cloud. MAP offers an outcome-driven methodology that can help accelerate your cloud migration and modernization journey.
Building upon MAP, Provectus implements a four-phase approach to migration, with the additional "Manage" phase designed to assist businesses in continuously enhancing their AI solutions and ML models in production, as they operate in the real world.
The migration readiness assessment identifies gaps along the six dimensions of the AWS Cloud Adoption Framework: business, process, people, platform, operations, and security. This survey enables organizations to identify the capabilities required to migrate and build a total cost of ownership (TCO) model. Provectus follows AWS suggested best practices to determine how to both migrate infrastructure with the utmost care and handle any unforeseen challenges.
The mobilize phase creates an operational foundation for migration, with the goal of fixing the capability gaps that were identified in the assessment phase. Provectus analyzes and identifies financial hurdles, potential blockers, and other skill and knowledge barriers that might need attention before migration. This step accelerates migration decisions by providing clear guidance that improves the success of your migration.
In this phase, organizations execute the migration plan developed during the mobilize phase. Once application testing is complete, Provectus begins migrating workloads to the AWS Cloud and then optimizes for performance and spend.
 In the final phase, Provectus provides ongoing support for organizations' AI solutions and ML models. We manage the data, ensure a resilient infrastructure operating in the cloud, and support the entire AI ecosystem. This includes developing and managing components for data governance, productionalization of AI and ML, model retraining and monitoring, as well as providing 24/7 support for AI/ML solutions in production.
Provectus meticulously adheres to the principles and best practices of MAP, while also considering the distinctive needs of AI adoption and ML development. By doing so, we assist businesses in achieving superior results and realizing the complete potential of their cloud migration journey.
Solution offering: Migration
to AI with Provectus
At Provectus, we understand that every organization's journey to the cloud and AI is unique, and there is no one-size-fits-all approach. Our team of experts is dedicated to helping you adopt AI and migrate your workloads to the cloud to maximize value.
We conduct a thorough assessment of your organization's Cloud and AI readiness, evaluating not only the technical feasibility of your migration and AI adoption plans but also identifying skills gaps and helping you develop a comprehensive cloud strategy and business case for AI.
We provide end-to-end services, starting with understanding your organization's goals and building a case for migration and AI adoption through careful planning, delivering the migration, and providing ongoing management and modernization of your AWS environment. With our tailored approach, we ensure that you achieve optimal outcomes and fully realize the potential of your cloud migration journey.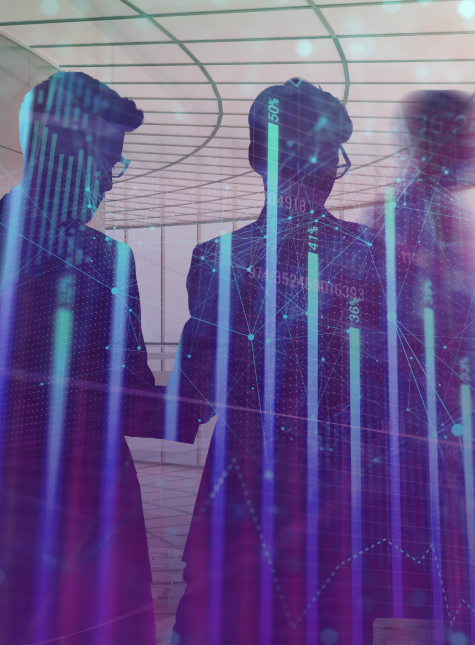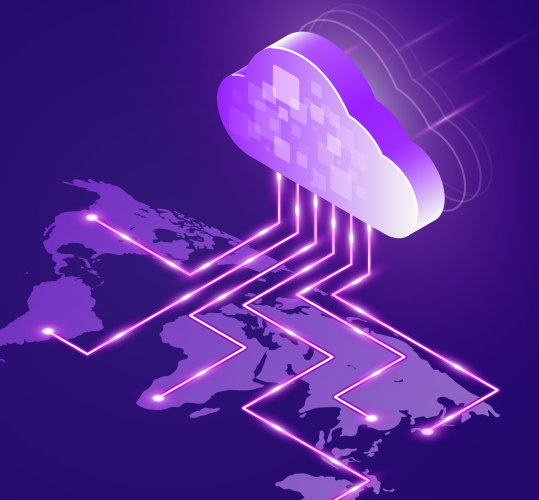 Deliverables:
List of use cases with business KPIs, architecture for the top use case, AI solution pilot, use case adoption roadmap
Data assessment and replication
Data lake setup, ETL, data governance, security controls, BI & Analytics services
Data pipelines, ML infrastructure for building, training, deploying, and monitoring ML models
Ongoing AI solution support through Managed AI services