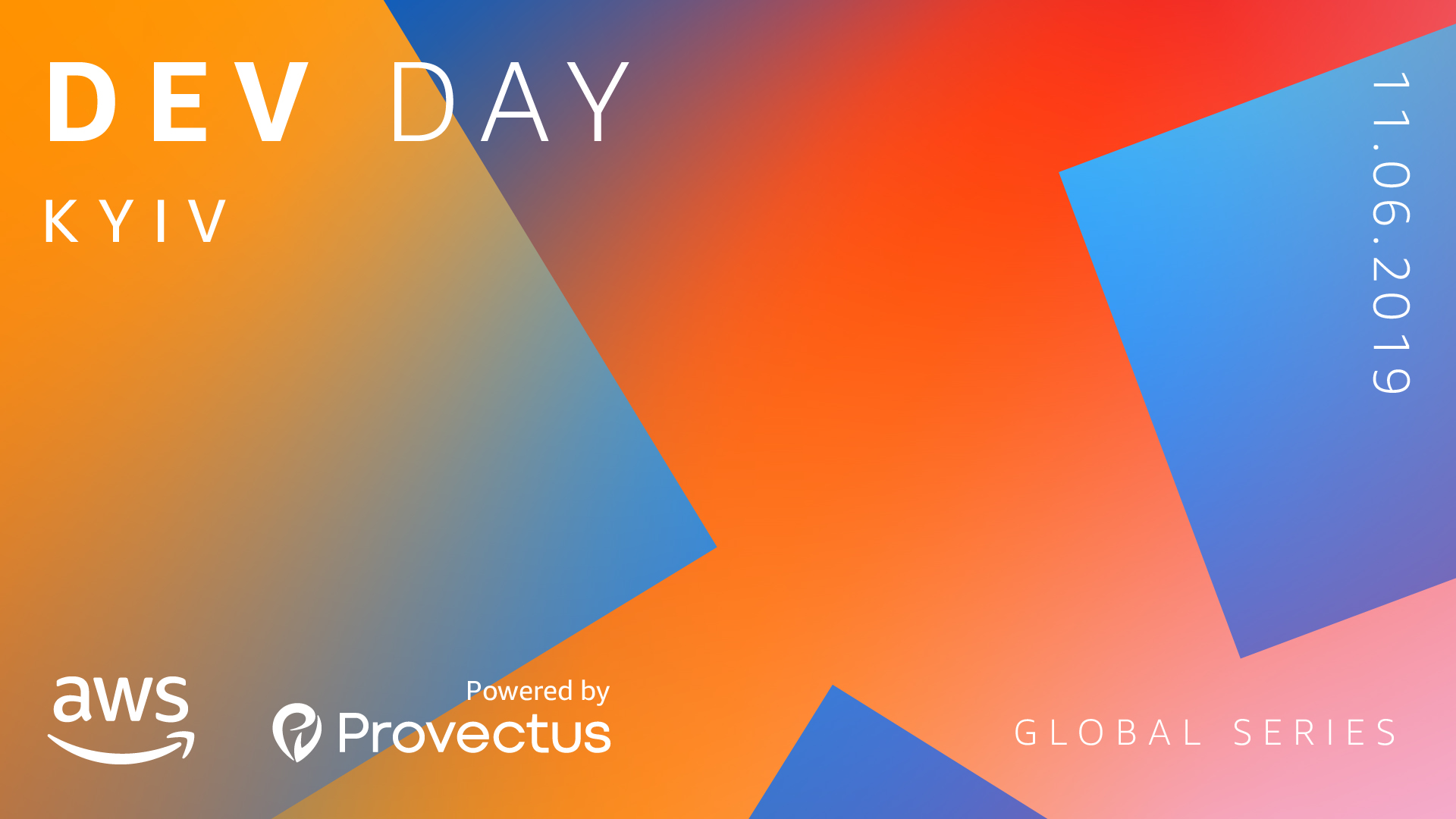 Nick Kartman
Technology evangelist passionate about DevOps, Big Data, ML, and Cloud
Provectus
Provectus Brings the Best of AWS to Kyiv
From Serverless to data platforms, AWS Dev Day Kyiv covers a wide range of topics on AI/ML, analytics, application development, backend, and architecture.
If you were in Kyiv in the vicinity of "Mercure Congress Center" on June 11, you probably noticed the sea of geeky people wearing all sorts of AWS-labeled T-shirts and jackets. The fifth floor of the building was filled to the brim with IT professionals and software developers attending Amazon's conference for developers — AWS DevDay.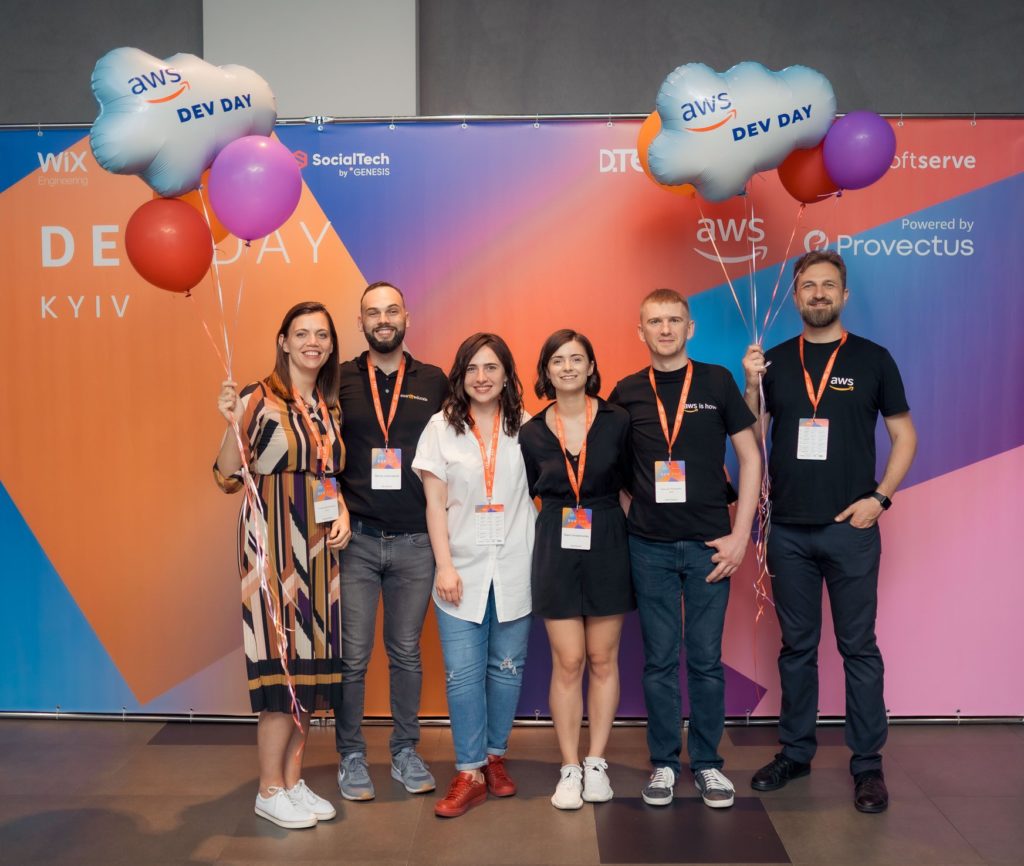 As part of the Provectus team setting up and running this amazing event, I'm proud that we brought that crowd — AWS evangelists, tech luminaries, and cloud enthusiasts — to Ukraine's capital.
I'd like to share our team's experience — and all the most important details about the event — so you can get a flavor of what to expect next year.
What Is AWS DevDay?
AWS DevDay is a free, full-day technical conference delivered by the AWS Evangelist team and AWS Technical experts in close collaboration with AWS' leading consulting partners in the region; one of the many events (re:Invent and re:MARS, among others) that AWS organizes globally to further cement its leadership in the cloud computing space.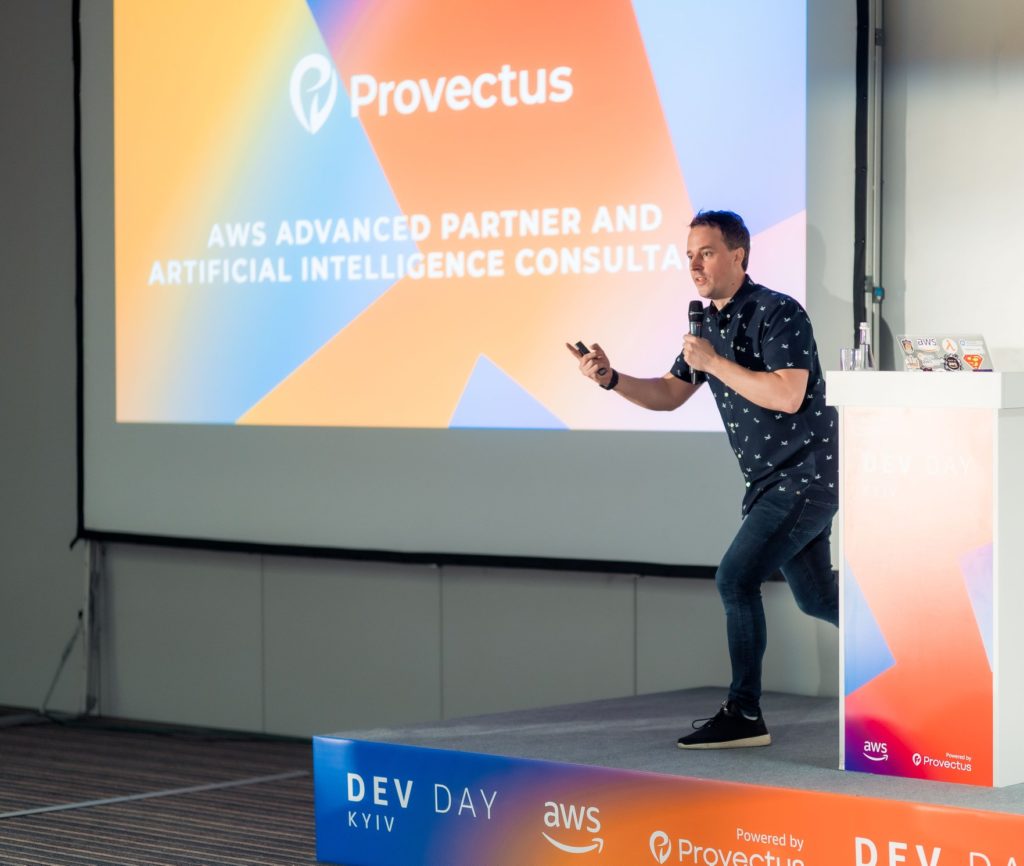 In 2019, Provectus was designated by AWS to run an AWS DevDay event in Ukraine. By organizing and hosting AWS DevDay in Kyiv, Provectus aims to empower the local developer community and to encourage everyone interested in cloud computing to connect, collaborate, and learn about Amazon Web Services.
The Event at First Sight
The conference started off at 9 AM. Attendees poured into the hall to register, and then to occupy colorful chairs and couches in every nook and corner of the spacious room with their laptops on.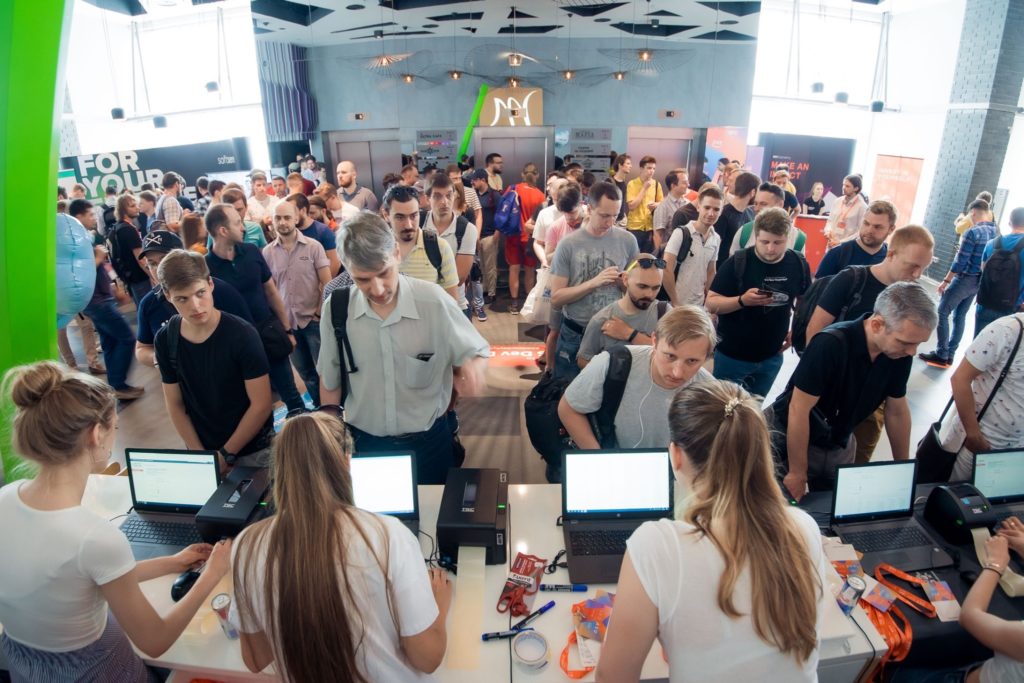 Though it took about an hour to register everyone, attendees didn't sit idle, literally — Provectus and other sponsors set up a Sponsor Alley with brain teasers, puzzles, and quizzes. There you could also get AWS stickers, badges, candy, and even charge your device.
Those interested in asking questions to AWS experts could reach out to them directly at "Ask an Expert" booth and Cost Optimization Booth, which were available throughout the event.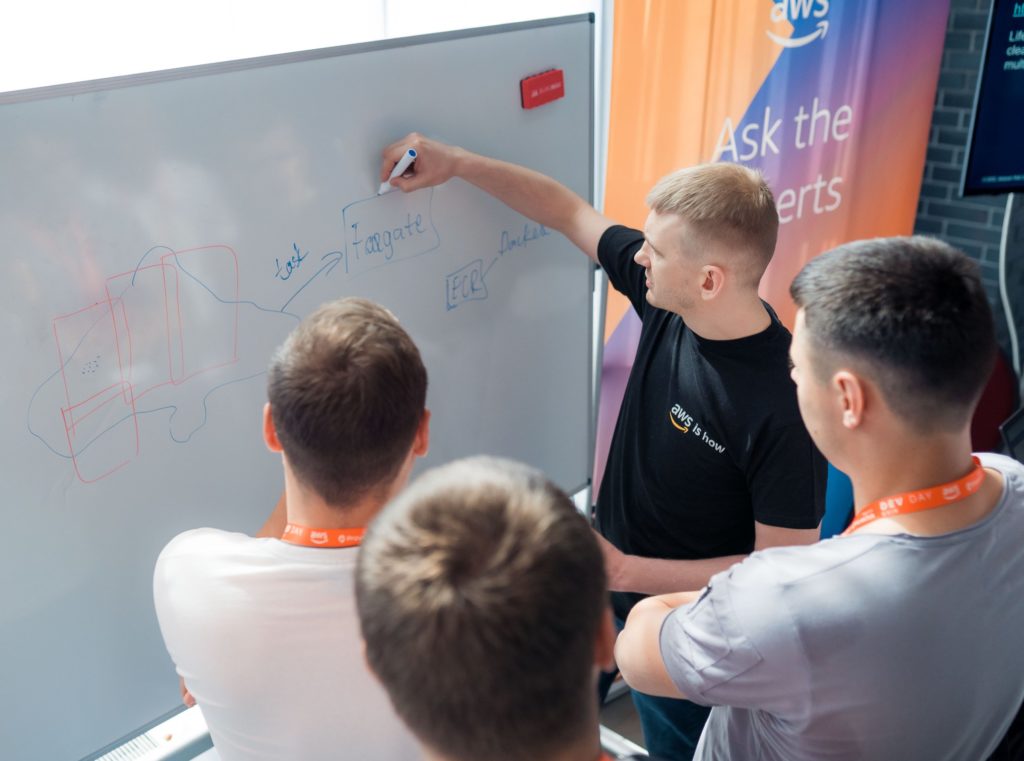 The first batch of keynotes kicked off at 10 AM straight. In total, AWS DevDay provided the stage for 10 AWSome speakers who delivered 18 keynotes in three individual tracks — Modern Application Development, Analytics & Machine Learning, and Backends & Architecture.
AWS DevDay speaker's team featured AWS Technical Evangelists and Principal Developer Advocates: Alex Casalboni, Sebastien Stormacq, Julien Simon, Javier Ramirez, Massimo Re Ferre, and Martin Beeby.
On my way to Kyiv for AWS DevDay ?✈️ You can still sign up here for free: https://t.co/U4XO0d0YsD

Registrations open at 9am and technical sessions start at 10am! Don't miss your chance to take a selfie with @mreferre @thebeebs @supercoco9 @sebsto and @julsimon ?? pic.twitter.com/5JjY9Pzdb1

— Alex Casalboni (@alex_casalboni) June 10, 2019
Ukraine was represented by Stas Ivaschenko, Senior DevOps Engineer at Provectus; Ilya Kazachkovskyi, CTO at Wikr; Oleksandr Mykhalchuk, Director of Cloud & DevOps Services at SoftServe; and, Data Science Engineer Nikolay Pavlov.
Over 800 attendees split between three auditoriums to learn about AWS ML services, containers, serverless, AWS infrastructure, data platform design, and cloud technology.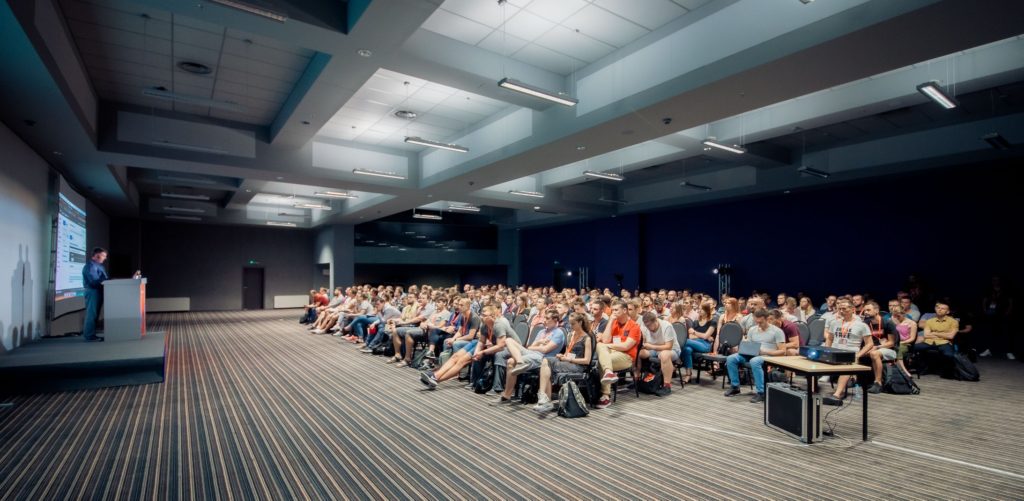 The keynotes on serverless became a hit of the event. As noted by AWS Technical Evangelist Sebastien Stormacq, the popularity of serverless is hardly surprising. It's one of the driving trends in cloud computing now.
Serverless (even if the word is really bad) goes higher in abstraction. It allows developers to focus on their applications and not on the underlying infrastructure required to run them.
Between the sessions, attendees had fun at sponsor booths. SoftServe, Wix, DTEK, and SocialTech did their best to encourage everyone to test their mental sharpness. The attendees were also entertained at the augmented reality booth.
The Provectus team teased attendees with a fun but challenging quiz on AWS certification readiness. The best performers got valuable prizes, including AWS credits from Amazon Web Services.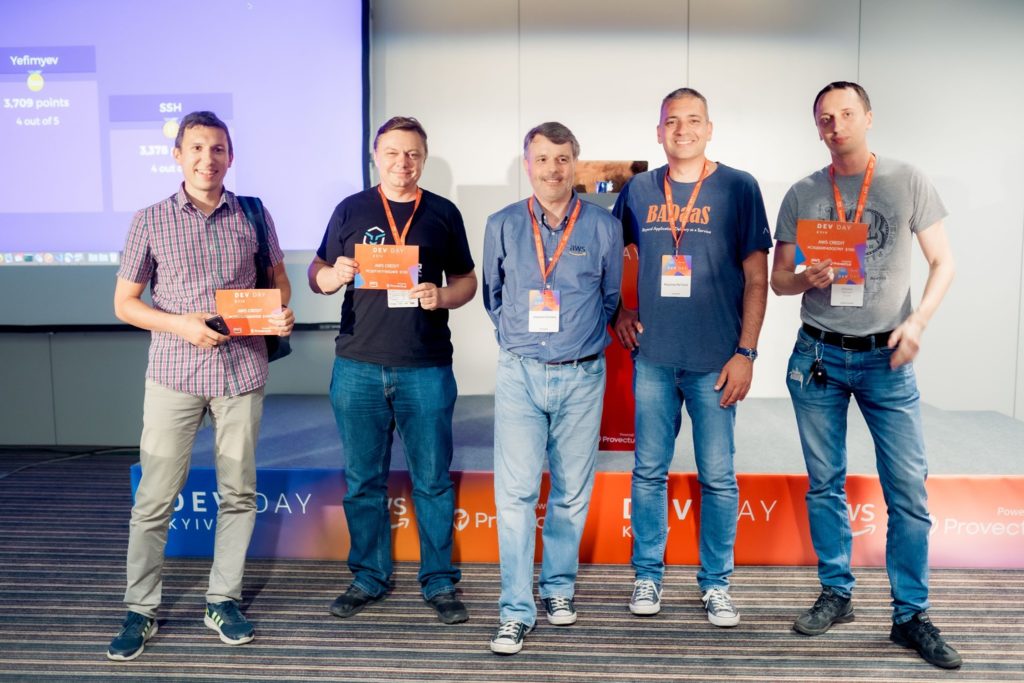 Almost everybody tested a hard hat demo that Provectus brought to the event. The ML-powered demo solution analyzed video footage frame-by-frame to identify if a person on camera was or was not wearing a hard hat. The demo is part of a more advanced worker safety solution we're currently building for one of our clients.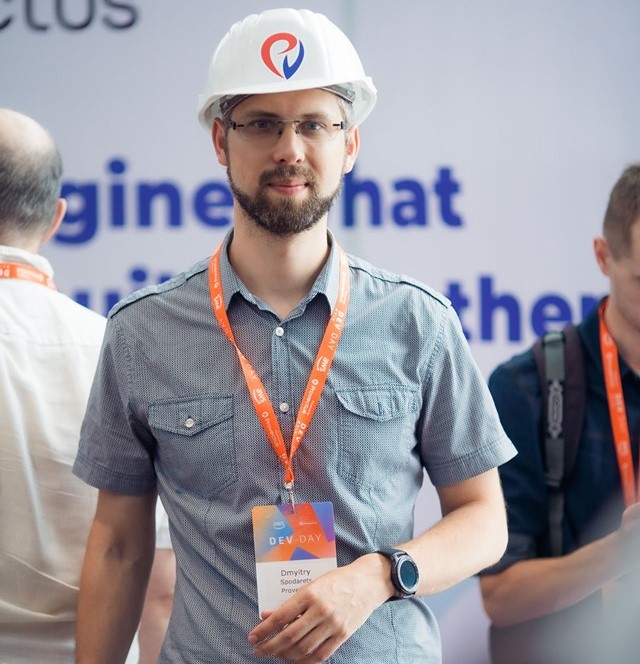 Anyway, you'd find Kyiv's "Mercure Congress Center" bursting and bustling with AWS platform users, developers, and business people who were networking, drinking coffee, solving puzzles, playing games, and discussing DevDay's most notable keynotes.
Notable Keynotes
All keynotes delivered at AWS DevDay were evaluated by the attendees. Those who were rated best (4.5 out of 5, or higher) are listed below.
"Integrate Your Frontend Apps with Serverless Backend in the Cloud" by Sebastien Stormacq, Technical Evangelist at AWS
"Add Intelligence to Applications with AWS ML Services" by Julien Simon, Technical Evangelist at AWS
"Building a Modern Data Platform in the Cloud" by Alex Casalboni, Technical Evangelist at AWS
"Resiliency and Availability Design Patterns for the Cloud" by Sebastien Stormacq, Technical Evangelist at AWS
"How to Implement Authorization in Your Backend with AWS IAM" by Stas Ivaschenko, Senior DevOps Engineer at Provectus
"0 to 100kmh with GraphQL: Rapid API Prototyping Using Serverless Backend in the Cloud" by Sebastien Stormacq, Technical Evangelist at AWS
"How to Build Real-Time Backends" by Martin Beeby, Principal Developer Advocate at AWS
Closing Thoughts
Amazon Web Services conferences have always generated tons of interest among developers, driving both speakers and attendees to bring the best out to the world. AWS DevDay Kyiv was not any different.
AWS big-hitters and heavyweights, all evangelists and developer advocates, tried hard to educate the audience about AWS, its major services, and infrastructure specifics. In the meantime, the audience was knowledgeable and passionate, eager to learn and network, which was noted by pretty much every speaker.
AWS DevDay Kyiv was a fairly big event and featured many more sessions than any attendee could hope to visit over a day. Thankfully all keynote videos are now available at Provectus' YouTube channel and AWS web-site here.
Did you attend AWS DevDay in Kyiv? I'd love to hear about your experience there. Feel free to share feedback on social media!

Nick Kartman
Technology evangelist passionate about DevOps, Big Data, ML, and Cloud
Provectus