Cloud Migration & Infrastructure Modernization
Nexant reimagines and transforms its business by migrating to the cloud and modernizing its IT infrastructure
Nexant (now part of Resource Innovations) is a globally recognized software, consulting, and services company that develops intelligent grid software and clean energy solutions for utilities, energy enterprises, chemical companies, and government entities worldwide.
Challenge
As part of a multiyear turnaround effort, Nexant sought to transform its IT infrastructure and migrate its operations from on-premises to the cloud. Through cloud transformation, Nexant was looking to enable fast iterations, to assess, deploy, and support customer applications more efficiently. Nexant wanted to speed up development and release cycles, eliminate unnecessary heavy lifting, and scale its entire system for faster growth.
Solution
Provectus migrated Nexant's ecosystem of customer applications, along with its dev, demo, and QA environments, to the AWS cloud. Best practices for CI/CD and process improvement were implemented to ensure a more efficient deployment of apps to production. The IT infrastructure was redesigned and enhanced to meet audit requirements, allowing Nexant to make inroads into monitoring, autoscaling, and cost optimization initiatives.
Outcome
By undergoing a cloud transformation, Nexant was able to reimagine and transform its business. By using its new cloud infrastructure, Nexant was able to migrate 50+ customers from three different data centers in three months, and to build five new next-generation cloud-native business applications. The company is now equipped to scale its operations and processes, for organic growth in the 21st century.
Migrated 50+ customers from three datacenters in just three months
Built five new, cloud-native business applications to foster business growth
Ensured full delivery of its business turnaround strategy in the cloud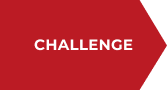 Cloud Transformation and Infrastructure Modernization as Driving Factors for Nexant's Turnaround Strategy
Nexant, now part of Resource Innovations, is a globally recognized software, consulting, and services company that has been providing electric power grid and alternative energy services since the early 2000s. Nexant's exclusive focus on energy efficiency and state-of-the-art technology has positioned the company as one of the best energy solutions providers in the world.
Moving into the 21st century, Nexant was determined to retain its strong position in the industry by modernizing and migrating its IT infrastructure to the cloud. The goal was to accelerate development and release cycles, eliminate unnecessary heavy lifting from the application delivery process, and scale the entire business ecosystem, to achieve faster time to market for customer applications.  
Historically, Nexant has relied on on-premises infrastructure to develop, test, deploy, and support customer applications. Nexant's developers used on-premise compute resources in the development process and for production deployment, and then provided development, demo, and QA environments to Nexant employees. The challenge was that deploying new resources and maintaining existing ones took a lot of time, slowed down the development and delivery of applications, and caused operational inefficiencies, stifling Nexant's business growth.
To ensure the success of its business transformation effort, Nexant joined forces with Provectus, an AWS Premier Consulting Partner that specializes in complex IT infrastructure modernization and cloud migration projects. The parties agreed that Provectus would reinvent Nexant's IT infrastructure and migrate it to the AWS cloud while minimizing heavy lifting, reducing infrastructure maintenance costs, and optimizing application delivery processes, with the goal of reducing time to market for customers' applications.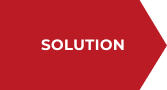 Infrastructure Transformation: Accelerating Time to Market for Applications Through Faster Iterations
By modernizing its IT infrastructure and migrating its entire ecosystem of in-house and customer applications to AWS, Nexant sought to achieve four major goals from a technology standpoint:
Enable faster app development and delivery cycles

Adopt a more flexible and efficient workflow model

Update its technological stack 

Implement best practices for security
Provectus started with a thorough review of Nexant's enterprise solution, to discover its limitations in regard to handling data, adding new features and services to customer applications, and providing development environments to engineers.
Upon review, it was determined that Provectus would help Nexant rework the application development process (e.g. migrate development from SVN to Git; add Jenkins integrations; introduce a shorter dev cycle, etc.) and migrate its development environments to AWS. After that, the Provectus team also created and migrated new demo and QA environments for Nexant's engineers.
Because it was critical for Nexant to speed up deployment of customer apps to production, Provectus closely examined Nexant's production environments to identify inefficiencies. The modernization and migration plans for those environments were thoroughly discussed with and approved by the client.
As part of the cloud infrastructure modernization process, Provectus implemented best practices for CI/CD, and for other pipeline and workflow processes, to minimize the amount of manual operations, cut costs, achieve better scalability, and improve Nexant's engineering culture. The use of AWS services such as Amazon EC2, Amazon S3, and Amazon Inspector helped enforce better security for customer data, applications, and working environments.           
At the final stage, Provectus migrated several of Nexant's clients (i.e. customer apps) to its new AWS-based cloud infrastructure. The migration involved creating staging in the cloud, introducing deployment and backup mechanisms, and integrating environments by using Amazon Elasticsearch and Amazon CloudWatch. After that, configurations, customizations, databases, documents, and files were migrated to the production environment on AWS. Provectus provided Nexant's engineers with guidelines on the maintenance and support of their new cloud infrastructure.
Driving a Successful Business Turnaround Through Cloud, Infrastructure, and Technology Transformations
Nexant's efforts to modernize its IT infrastructure through cloud migration and technology transformation enabled the company to achieve a successful business turnaround.
Nexant reimagined the way its engineers handle both in-house and customer applications. By using their new cloud infrastructure, they were able to cut the time needed to set up new environments from several months to several hours, reducing maintenance and operations costs.
The modernized infrastructure on AWS enabled Nexant's engineers to develop, test, deploy, and release new features and new customer applications faster and on a larger scale. For Nexant, being able to iterate more frequently means that they can customize applications more efficiently, leading to higher customer satisfaction and higher returns.
The efficiency of Nexant's new cloud infrastructure was demonstrated by its ability to migrate over 50 customers from three different data centers in just three months, and to develop five new next-generation cloud-native business applications from scratch.
The cloud migration and IT infrastructure modernization work delivered by Provectus has enabled Nexant to transform its business. Now, the company is equipped to face the technological challenges of the 21st century, to efficiently scale its operations and processes, and to grow its business for years to come.
Moving Forward
Explore more customer success stories covering cloud migration: IMVU, Blue Bottle Coffee, Model N, TripActions
Watch the webinar on cloud migrations from Apache Hadoop to Amazon EMR
Apply for Amazon EMR Migration Acceleration Program or request AWS Cost Optimization Review, to get started
Contact us!
Looking to explore the solution?