Real-Time Weapon Detection with Artificial Intelligence
The Customer Under NDA enables real-time weapon detection using industry-leading AI platform engineering
The Customer is a world-known pioneer in Autonomous Systems, the goal of which is to provide security and safety to essential businesses, communities, and schools through real-time human behavior recognition and weapon detection technologies, enabled by AI & Machine Learning.
Challenge
The Customer was looking to migrate its computer vision cloud platform to the Amazon cloud within four months. The migration was needed so that the platform could perform highly scalable, real-time weapon detection to identify firearms and suspects in high-security environments.
Solution
Provectus' and the Customer's engineering teams joined forces to design a sustainable solution on AWS that would meet the demands of processing multiple security camera feeds in real-time. The result involved deploying proprietary ML models on Amazon SageMaker, applying DevOps best practices, rolling out a video decode engine, swapping in Customer's new UI, and integrating an IoT alert system with Alexa notifications.
Outcome
In just four months, the Customer received a highly scalable, real-time, multi-tenant, production-grade weapon detection solution for video processing with AI. The platform detects weapons in multiple, simultaneous security video streams with an accuracy of 99% and a time to detection of 15ms.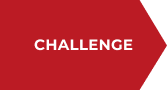 Weapon Detection with AI Can Prevent School Shootings and Violence
In 2019 alone, there were 45 school shootings that resulted in 8 deaths and 43 injuries in the US. Gun violence across the country has been on the decline for almost 30 years, but tragic incidents in schools still occur. No wonder that more than a third of parents fear for their child's physical safety at school.
AI can play a key role in preventing school shootings and gun-related crime in public spaces. The Customer was looking to protect communities by bringing AI-driven visual imaging and human behavior recognition technology to every school, public building, and business across the country.
With two applications for visual imaging and behavior recognition already in the works, they wanted to develop a weapon detection solution that they could integrate with their apps in the AWS cloud, to be able to deter, detect, and defend against shooters quickly and efficiently.
The team sought for a solution that met the following requirements:
Highly scalable

95% or above detection accuracy

Real-time weapon detection

Instant alerts and Alexa integration
As the Customer explored the ways to migrate their platform to AWS, they recognized the need to bring in a helping hand of experts in both the AWS architecture and ML to help them tackle the infrastructure, performance, and app integration challenges. The Customer managed to augment their resources with Provectus to complete the migration and build-out.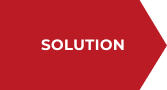 Embracing AI & Computer Vision, and Building a Robust ML Infrastructure on AWS
We at Provectus believe that AI can stop acts of violence before they occur — identify and classify threats, dispatch alerts for immediate response, and help security minimize unwelcome visitors' access to public spaces.
To do that, however, AI-enabled weapon detection systems should have the infrastructure capable of:
Processing vast amounts of data in real time

Detecting threats with high accuracy
Unless these requirements are met, the solution can be rendered useless.
Provectus' first goal was to deploy ML inferencing pipeline on AWS in such a manner to minimize the round-trip latency and improve the performance of ML models on 30 fps video streams. 
We reviewed the existing ML components of the Customer's apps, implemented the best practices around DevOps, and enhanced the infrastructure by using NextGen Data Platform. That allowed us to improve video capture for IP cameras to stream frames in real time.
The value of that is clear: 
The faster the video streams data goes around the system, the quicker it can be fed to ML algorithms for analysis and the more rapidly security alerts can be dispatched to users if any threats occur.
Incorporating gun detection alerts sent to the Alexa device was the second goal of Provectus. Thanks to real-time data streaming and processing, onboarded clients receive security alerts instantly via SMS, email, and Alexa and have more time for response.
And finally, Provectus implemented a custom UI with an interactive timeline, allowing to easily create cameras and users in the admin board, custom bins, a favorites tagging system, and notifications and alerts. The solution is a beautiful user experience design that is easy to use for onboarded clients and simple to maintain for the admins.
Real-Time Weapon Detection Means Faster Response Time, More Lives Saved
The Customer has received a highly scalable, real-time, multi-tenant, production-grade solution for video processing with AI in four months.
With all the required ML components deployed and the applications integrated, they can now detect guns in video streams with accuracy of no less than 99%. It takes only 15 milliseconds to identify and classify the weapon, and to send alerts.
The Customer is working on numerous government and large-scale commercial projects and keeps  evolving their weapon detection solution to meet the security and safety challenges of the future.
Moving Forward
Learn more about the Provectus NextGen Data Platform and ML Infrastructure
Watch the webinar on MLOps and Reproducible ML on AWS with Kubeflow and SageMaker
Contact us!
Looking to explore the solution?