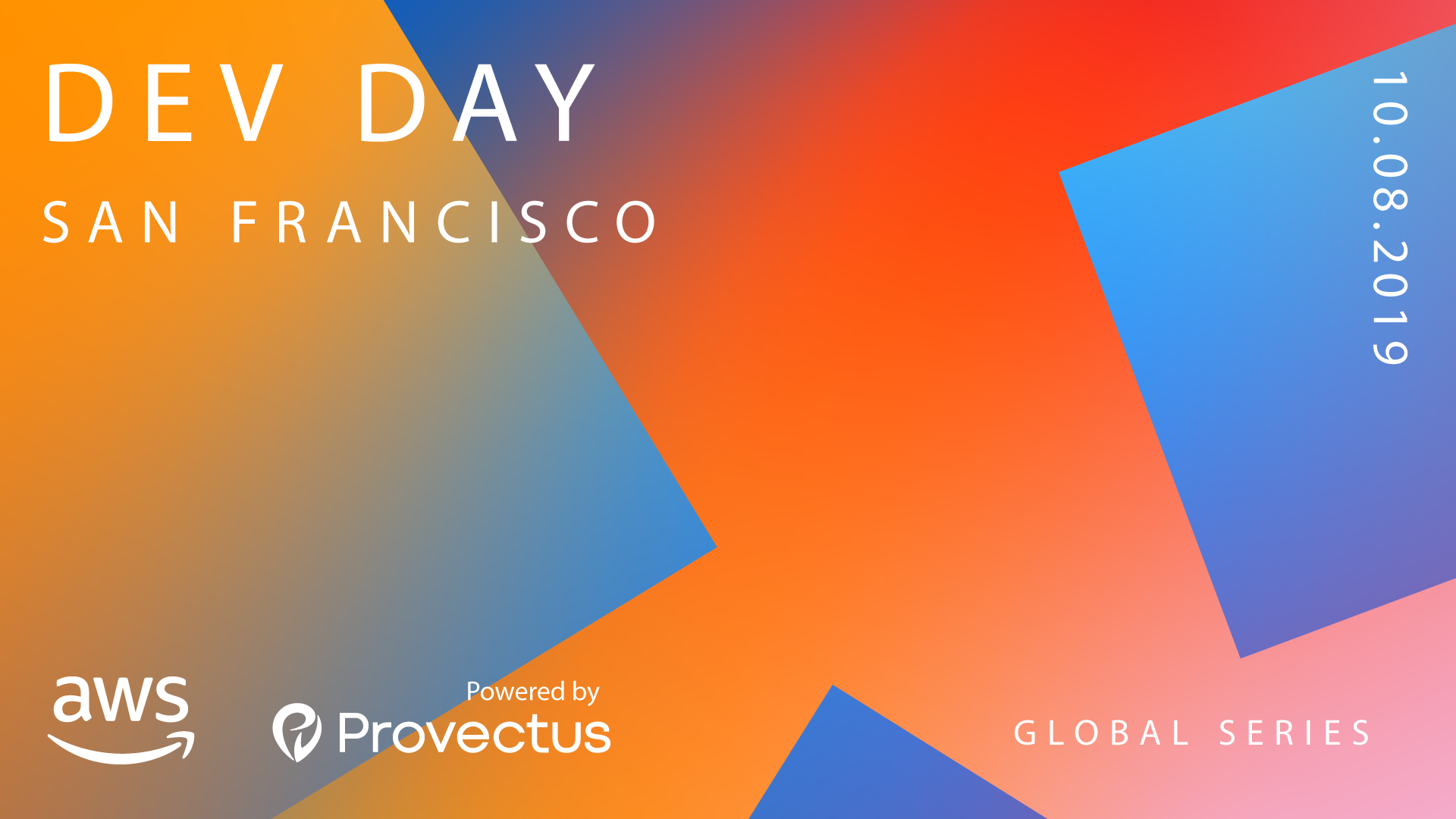 Provectus Hosts AWS DevDay Workshop in San Francisco
Author:
Nick Kartman, Technology evangelist passionate about DevOps, Big Data, ML, and Cloud

Through a series of engaging exercises, AWS DevDay by Provectus delivers a breakthrough interactive experience to technology execs and senior-level practitioners from Silicon Valley tech companies.
AWS DevDay is a day-long technical event held in various locations across the globe. DevDay gives technical professionals the opportunity to explore the ins and outs of cloud computing and dive deeply into AWS services through hands-on workshops, tech sessions, and live demos.
As an AWS Consulting Partner, Provectus is deeply entrenched in AWS DevDay, helping technical decision-makers and experienced developers learn to apply AWS best practices and cloud services in a variety of tech and business scenarios.
Feature Store: A Machine Learning-Aware Data Lake
On October 8, 2019, Provectus hosted a DevDay event in San Francisco entitled "Building a Feature Store: A Machine Learning-Aware Data Lake." The event was organized in close collaboration with Amazon Web Services and held at the AWS SF office.
AWS DevDay SF was a customer-focused interactive workshop for engineering leaders and technical decision-makers. Among the attendees were technology executives and management-level technology professionals, along with software developers from Mozilla's Pocket team, Aixia Global, Doordash, Esurance, FibroGen, Health2047, Monetize Solutions, Roblox, and Valimail.
Silicon Valley startups are among the crowd
During the workshop, Provectus CTO Stepan Pushkarev looked into best practices for designing and building ingestion, processing, storage, and metadata capturing components of the feature lake for datasets versioning, reproducible ML experiments, and ML governance. AWS Partner SA Nirav Shah provided an overview of Data and ML trends, the latest associated technologies and cloud solutions.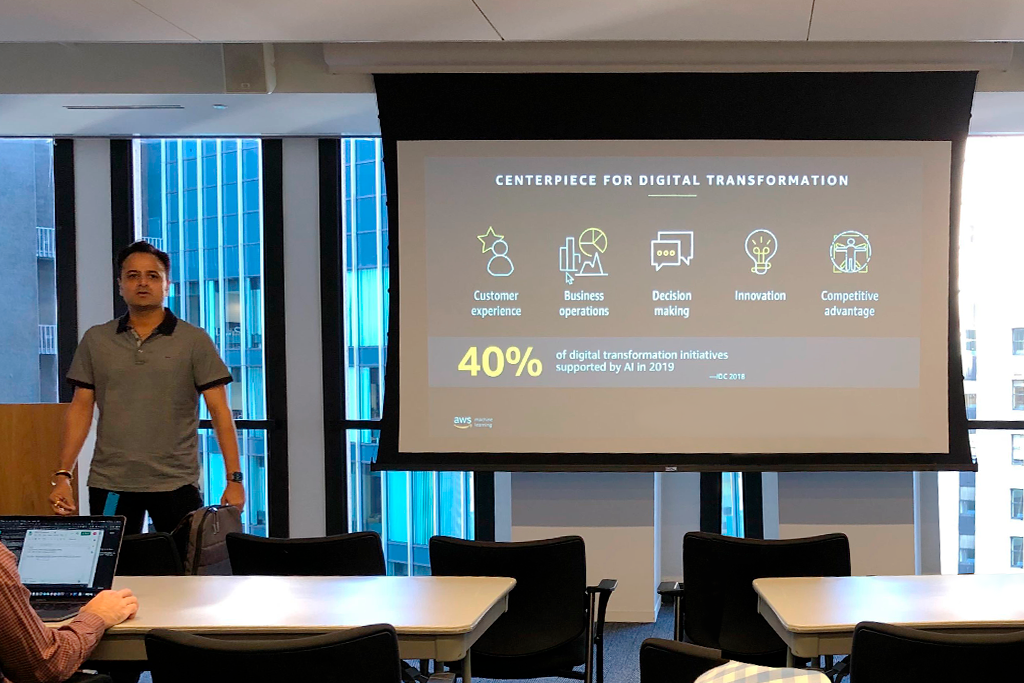 Along the way, workshop participants learned why a feature store lays a foundation for reproducible ML, explored best practices of designing and building feature stores for Machine Learning in customer use cases, and looked into the specifics of model training, evaluation, testing, and deployment on SageMaker, Kubeflow, and beyond. They walked away with insights on how to design and build well-architected Machine Learning-ready data lakes.
Interactive format is a breakthrough
What made the workshop truly special was its interactive component.
At the end of the presentation, Stepan and Nirav invited participants to shout out real-world challenges they experience with their data lake solutions. A few joined Stepan and Nirav to draw a feasible solution architecture on the board. As a learn-through-play exercise, the engagement provided a fun way for every attendee to gain a new perspective of their solutions' architecture.
The new interactive format was such a success that Provectus is now nurturing plans to organize an AWS DevDay roadshow across the US in 2020. We plan to conduct similar workshops in San Francisco, NYC, Chicago, Dallas, and Atlanta.
Stay tuned for updates! We hope to see you at our AWS DevDay workshops in 2020!