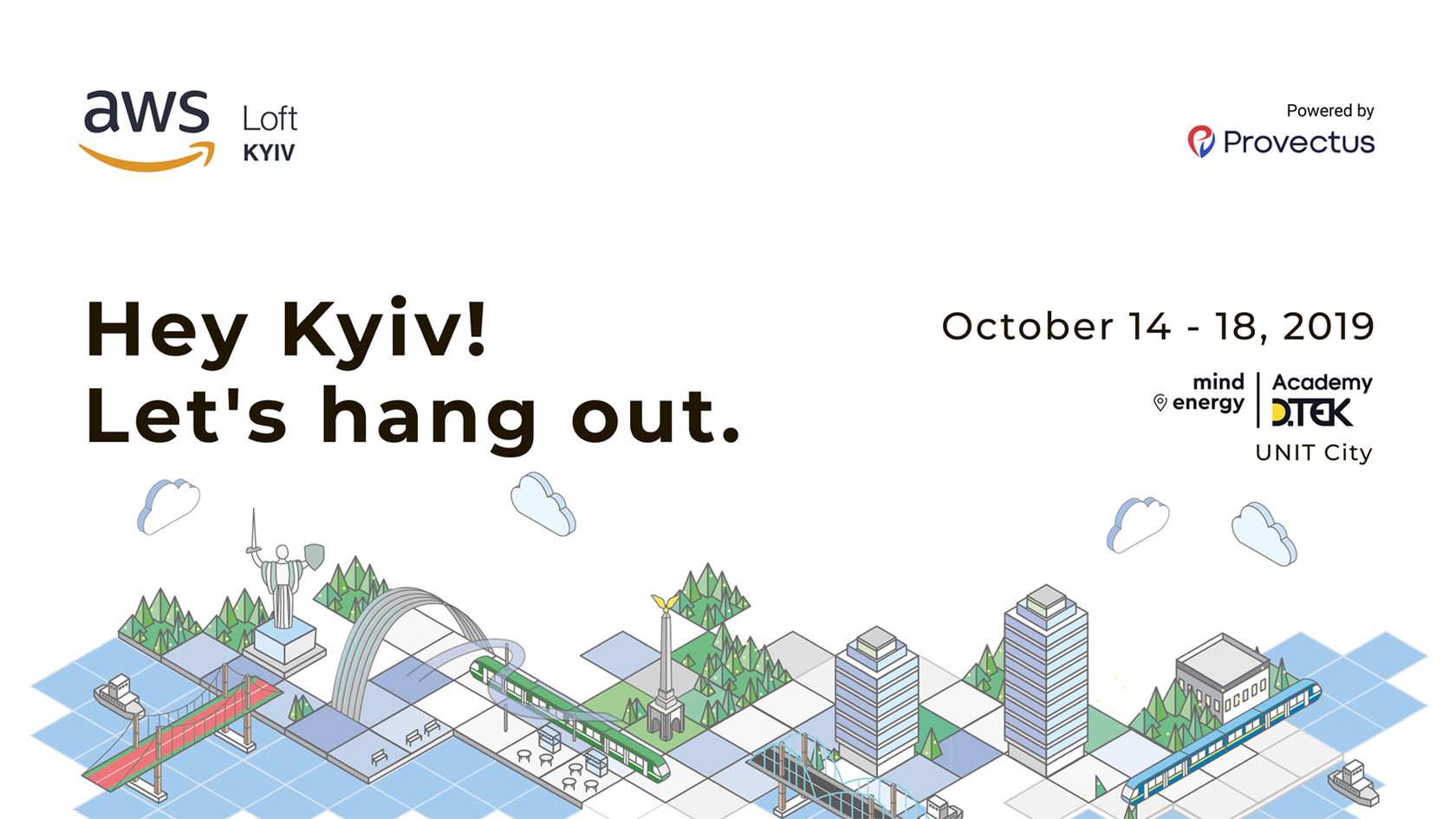 Sharing the Love of AWS: Provectus Pilots 'Loft' for Developers in Kyiv
Author:
Jabez Sherrington, Product Marketing Manager

Recently, the city of Kyiv was host to a very special AWS Loft event. Powered by Provectus, Ukraine's first pop-up Loft was a 5-day gathering of students, experts and IT professionals, collectively sharing their knowledge about AWS.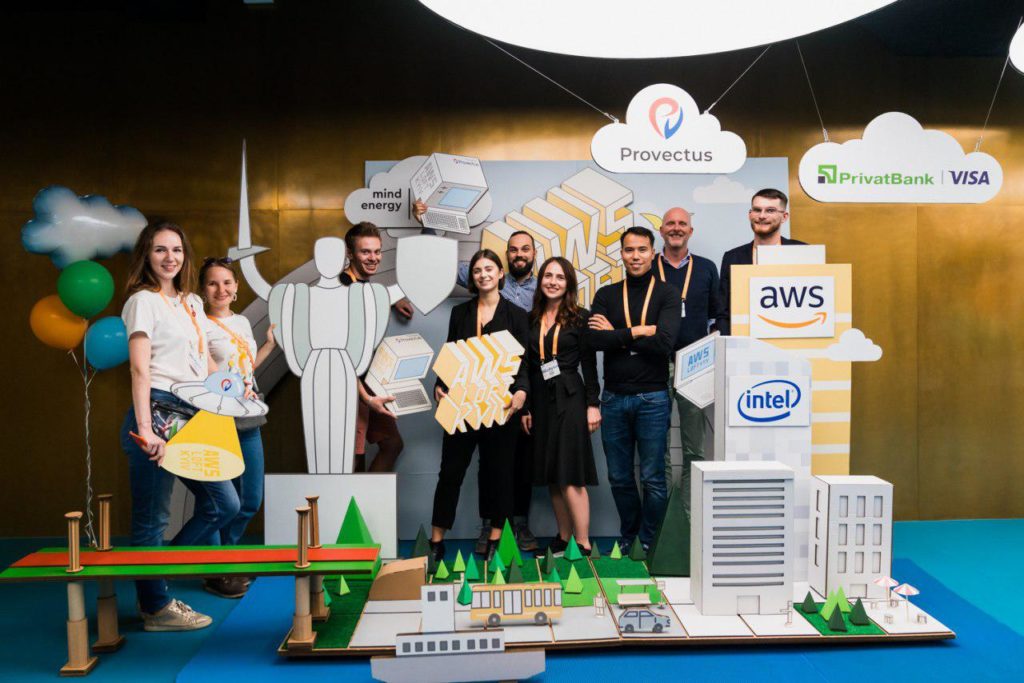 A multitude of countries and companies were represented, with over 1500 attendees participating in the host of opportunities Loft Kyiv had to offer. Whether you're reflecting on your time there, or simply curious on how it turned out, read on for an overview!
Sessions
Experts from Amazon itself featured prominently throughout the week, delivering keynotes, educational sessions and seminars on all aspects of AWS.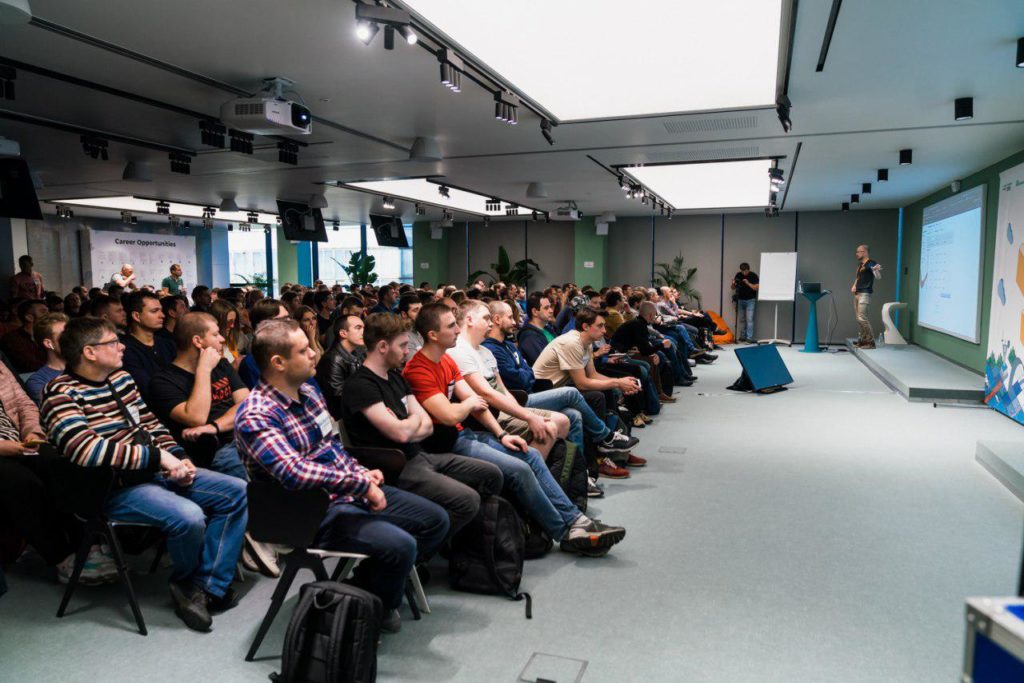 From Matt Bishop's hands-on labs about Machine Learning, through to bookend keynotes by Ian Massingham and Alex Casalboni, attendees received insights from the very architects who shaped contemporary AWS as we know it.
We didn't just hear from them, however. Loft Kyiv's sessions also involved many local AWS practitioners from Ukrainian companies, such as Provectus and Percona, who offered discussions based within the products they're building.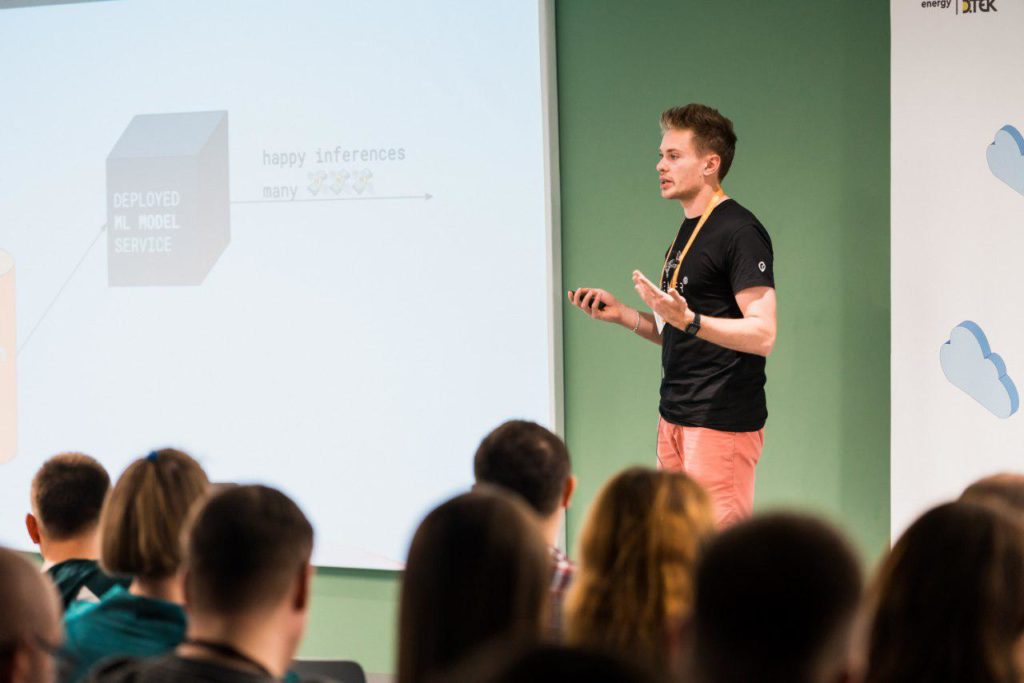 Workshops
Listening is one thing, but some learners take in information in other ways. More hands-on opportunities were offered as a series of workshops throughout the week, with topics ranging from deep-dives on AWS Lambda to AWS CDK Chatbots.
An extended workshop also ran on Tuesday — AWS GameDay. A host of teams engaged in friendly competition, vying for spoils that were only attainable by proving a robust, varied skill set in all things AWS. Consistently and constantly spurred-on by AWS experts, of course.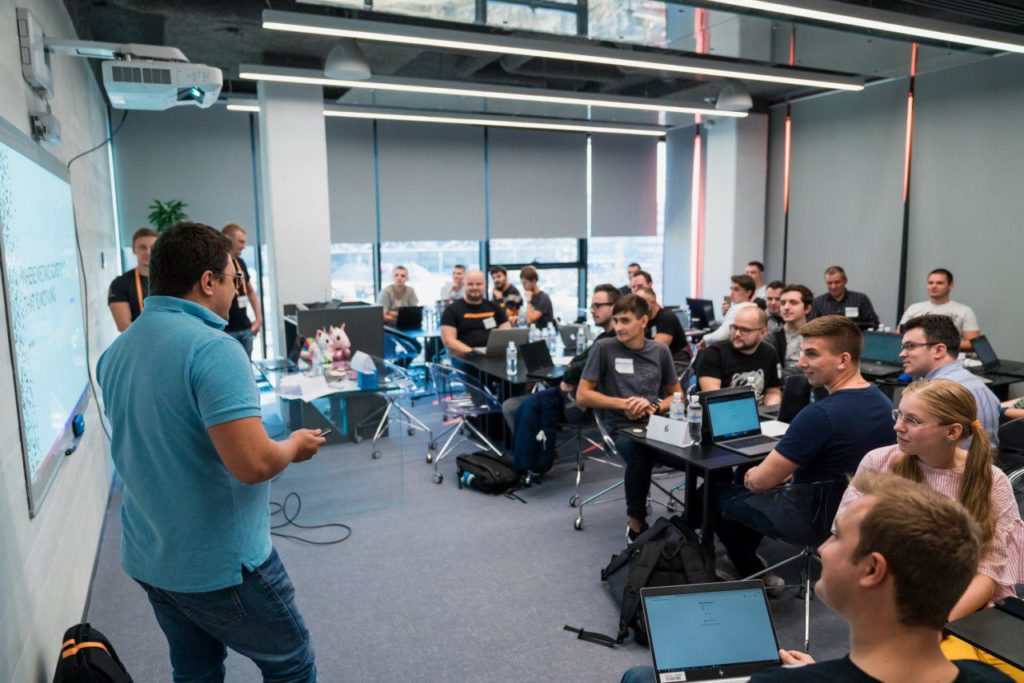 Training
For attendees wanting an even more hands-on approach, Loft featured several training sessions throughout the week. Complete, end-to-end programs for specific AWS technologies, these training sessions succeeded in giving comprehensive insights to veterans and newcomers alike.
Whether signees learned about the core, basic AWS services, or more complex uses like Big Data and Machine Learning, one thing was sure – they'd leave the training fulfilled, educated, and itching to put those newfound skills to use.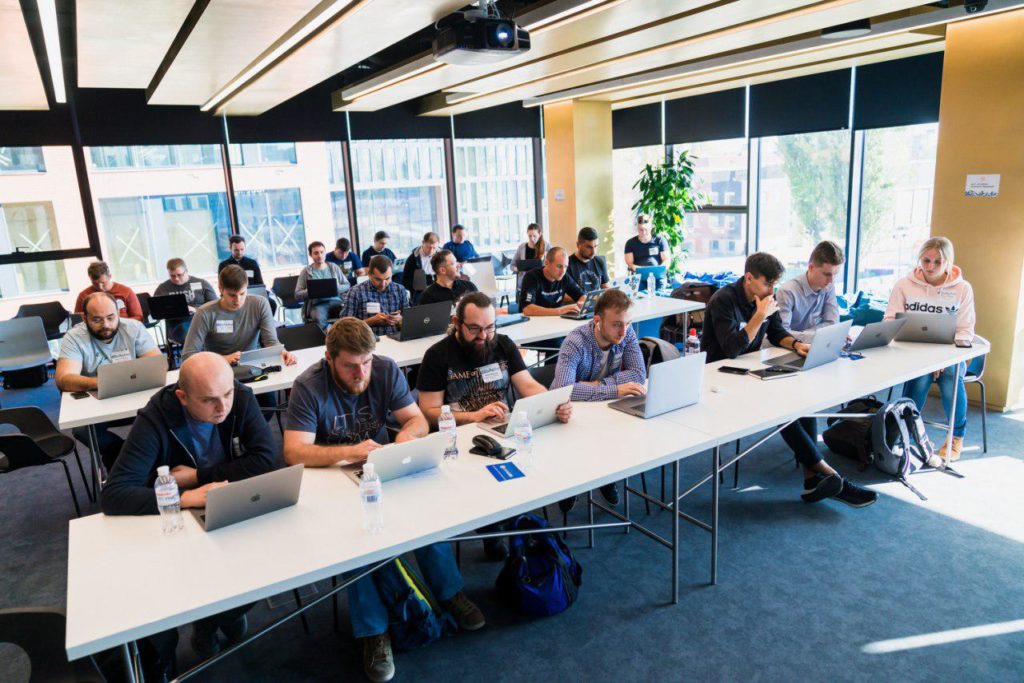 Ask an Architect
We've already mentioned Loft's presence of AWS experts several times, but let's do it again – anyone visiting the event had multiple opportunities to sign-up for a one-to-one meeting with an AWS professional. Here, they could pose questions, probe for tips, or get suggestions on their required product architecture.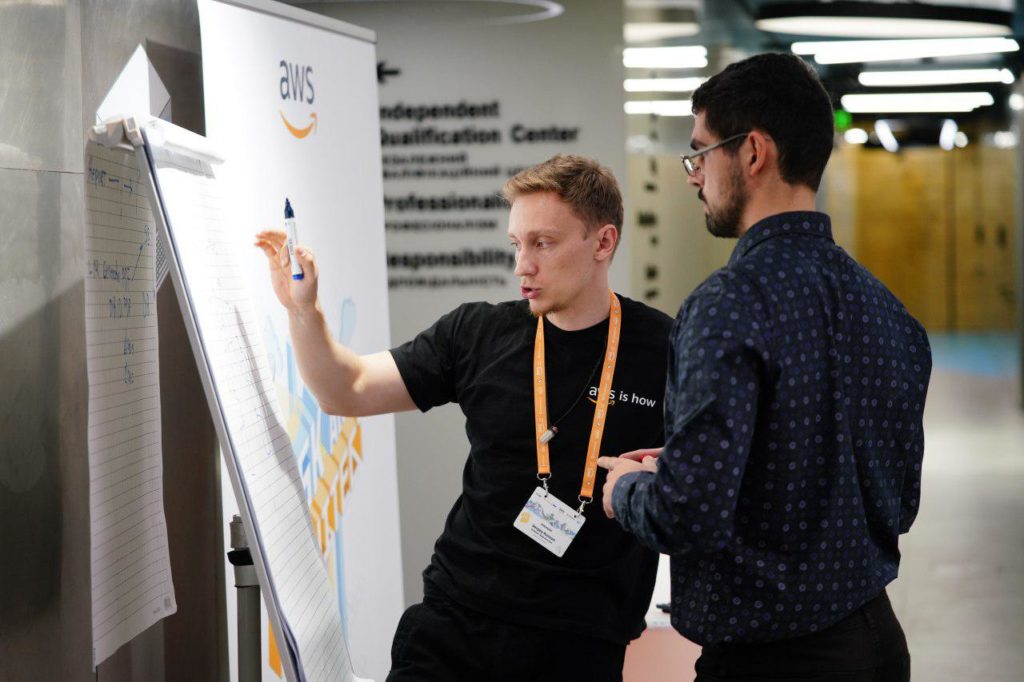 This service was one of the most popular at AWS Loft Kyiv, with any schedule gaps being rapidly filled by eager engineers, looking to get the most out of their (free!) attendance.
Coworking Spaces & Hubs
Beyond expertise offered in the aforementioned activities, AWS Loft Kyiv was a space where attendees could feel at home, with plentiful refreshments, room, and spaces for work. By providing an ability to work from the event, people who would have otherwise been unable to attend due to work commitments, could flourish.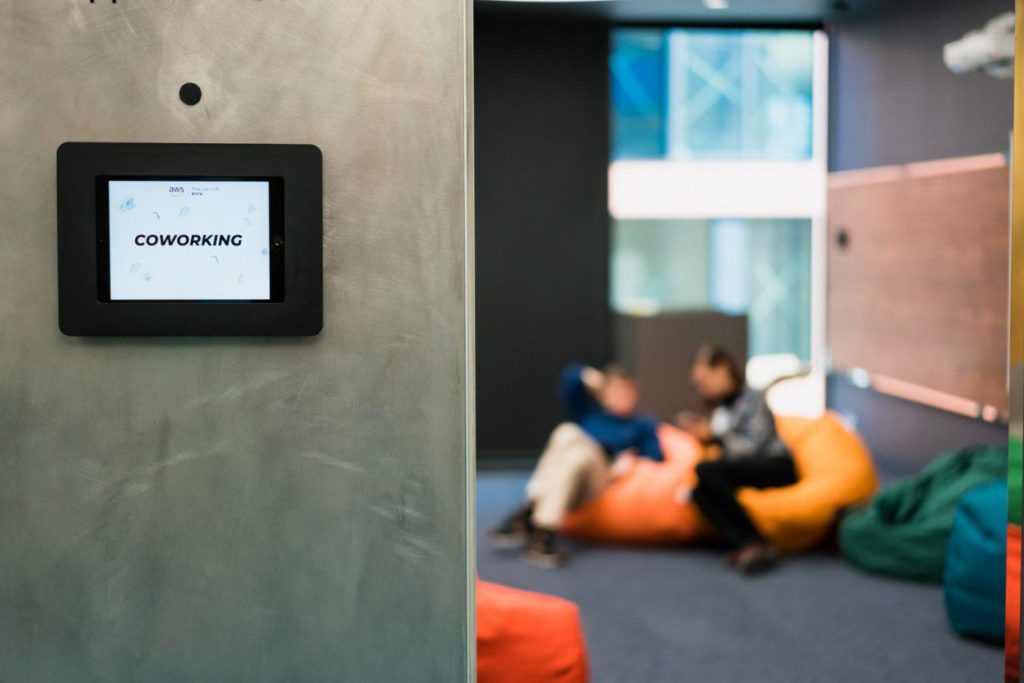 Startup Day
One day of the event was fully dedicated to startups and the people who love them. A roundtable of speakers was present, answering any questions posited by the audience. The table included Kirill Mazur, CEO & Founder at Center42, Andre Nazareth, Head of Startup Ecosystem at AWS, Dmytro Voloshyn, Co-founder at Preply, and Oleg Malenkov, Venture Partner at TA Ventures.
Speeches and responses covered topics such as MVPs, seed funding, investment rounds, founder hacks, and the mishaps that happened along the way.
About the Organizers
Provectus is a provider of consultancy and solutions, that focuses on artificial intelligence and machine learning. By applying these approaches to real, prominent problems, Provectus helps businesses overcome hardships via automation, data analysis, and custom software.
Amazon Web Services (AWS) is the world's most comprehensive and broadly adopted cloud platform, offering over 165 fully-featured services from data centers globally. Their education and development teams travel around the globe, bestowing insights and knowledge to AWS professionals.
Academy DTEK is an open, educational business platform that allows company owners, governmental managers and public representatives to connect, learn, and work together. With international partners in 5 global business schools, DTEK organizes and hosts programs within the heart of Kyiv.
Via close collaboration, these organizers made AWS Loft Kyiv happen. The result? Something the likes of which Kyiv has never seen before, boosting the local developer community into even greater things.
THANK YOU TO OUR SPONSORS:
PrivatBank, Visa, Triangu, Unicheck, Flo Health, and Intel!